The above-listed Practice complies with applicable Federal civil rights laws and does not discriminate on the basis of race, color, national origin, age, disability, or sex.
The Practice does not exclude people or treat them differently because of race, color, national origin, age, disability, or sex.
The Practice:
Provides free aids and services to people with disabilities to communicate effectively with us, such as:

Qualified sign language interpreters
Written information in other formats (large print, audio, accessible electronic formats)

Provides free language services to people whose primary language is not English, such as:

Qualified interpreters
Information written in other languages
If you need these services, contact the Practice's Office Manager (the "Civil Rights Coordinator").
If you believe that the Practice has failed to provide these services or discriminated in another way on the basis of race, color, national origin, age, disability, or sex, you can file a grievance with the Practice's Civil Rights Coordinator pursuant to the above-listed contact information.
You can file a grievance in person or by mail, fax, or email. If you need help filing a grievance, the Practice's Civil Rights Coordinator is available to help you.
You can also file a civil rights complaint with the U.S. Department of Health and Human Services, Office for Civil Rights electronically through the Office for Civil Rights Complaint Portal, available at https://ocrportal.hhs.gov/ocr/smartscreen/main.jsf, or by mail or phone at:
U.S. Department of Health and Human Services
200 Independence Avenue S.W.
Room 509F, HHH Building
Washington, DC 20201
Toll Free: 1-800-868-1019
1-800-537-7697 (TDD).
Complaint forms are available at https://www.hhs.gov/ocr/complaints/index.html.
For those with limited English proficiency (LEP) requiring translation services, click here.
Book Online Now
Complete the form below to book your appointment today.
See How We're Helping to Deliver Safe Smiles Everyday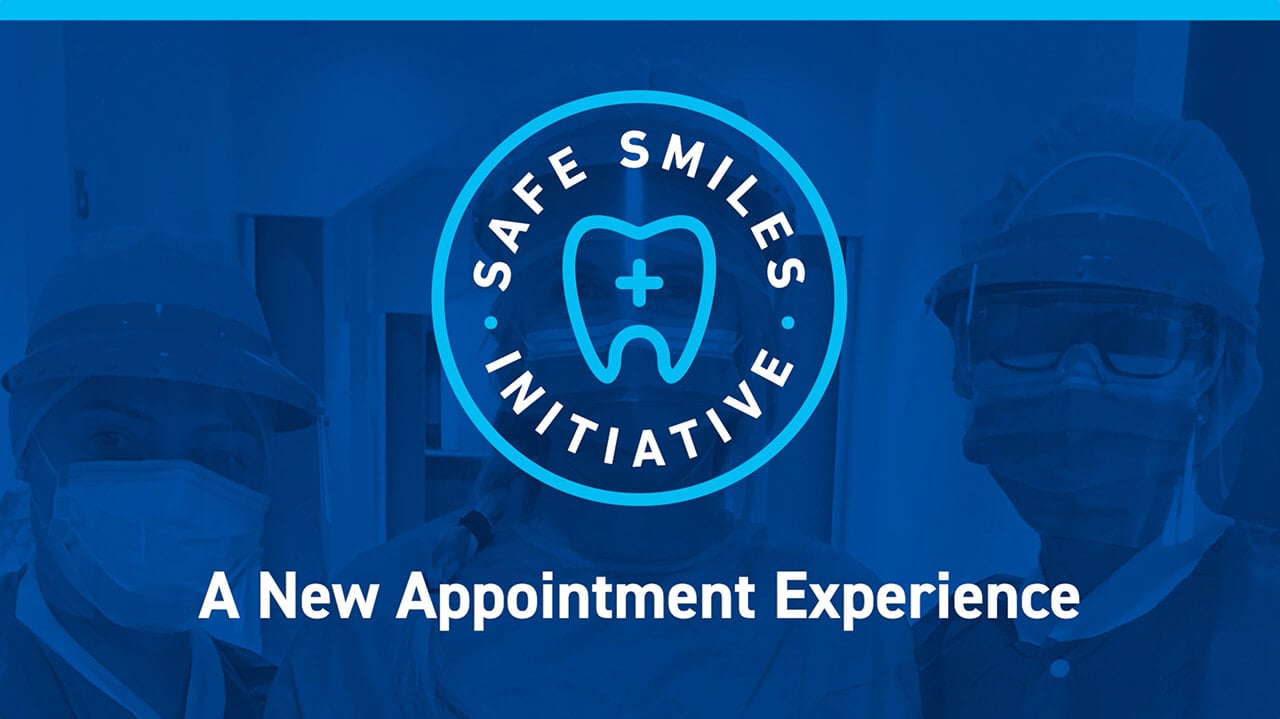 Office Hours
Monday

7:30 AM – 3:30 PM

Tuesday

7:30 AM – 3:30 PM

Wednesday

7:30 AM – 8:00 PM

Thursday

7:30 AM – 3:30 PM

Friday

7:30 AM – 3:30 PM
CareCredit
CareCredit is a healthcare credit card designed for your health and wellness needs. Pay for the costs of many treatments and procedures through convenient monthly payments.
Our patients leave smiling


I love everything about this practice! Dr. P is the best, his whole staff is professional and amazing! If you're looking for the perfect dentist or hygenist, pick this practice!!

Erin K.



Cathy, who assisted Dr. Paladines, was exceptional. I was nervous about getting a temporary crown on a molar tooth. She was quite calming and made the experience pleasant for me.

Shaun D.



Everyone at the office is so helpful and professional and pleasant. The dental care is excellent and I feel I am in good hands.

Mary F.



Fast and professional! I love this office!

Tiffany G.



Friendly, courteous, accommodating staff

Marcy G.



Dr. Larson was incredibly easy-going and made me feel incredibly comfortable during my root canal. Mike was also a pleasure to be around.

Temitope E.



Great location, friendly staff, good appointment times, nice office.

Jason H.



Staff focused on outstanding professional dental services delivered in a caring, thoughtful manner in which I want to continue our relationship.

James H.



I was very nervous coming in and the doctor and whether he knows it or not he calmed me down a great deal. And, he explained everything he was doing as he did it.

Candice U.



Great experience, as always.

Anam W.



I have been going to this practice for 10 years and although my dentist has changed a couple of times the service I've received has remained consistently great !

Teresa M.



The staff at Dental Professionals of Vinings are always very friendly, courteous, and professional. My appointment was with a hygienist she cleaned my teeth, answered my questions, the technician took X-rays. One if the dentists came in to see me after reviewing my chart and X-rays and said everything was fine. I was in and out in no time. This is office is always very clean.

Melba R.



Quick, efficient, honest, professional, and I'm running out of adjectives. Dental professionals is the best dentist I've encountered in Atlanta.

Joseph H.



I had two deep cleanings there. The service was of great quality.

赵拓



Dental professionals of Vinings is amazing the staff is awesome and very welcoming!!!

Crystalle O.



It's the best place. And they do the best job.

Lizeth E.



Made the switch here a year ago and have really been happy with my decision. The staff is nice and helpful and their work is great.

Amanda H.



I have been coming to Vinings Dental for over 10 years and I love them! I stay on the other side of town and it takes a while for me to get here, but to get the service you recieve from them is worth the travel. I'll continue coming here until they leave! Thank You Vinings Dental for my bright white smile that I always get compliments about!

Durdyd T.



Great experience with hygenist and assistant. They took extra time and I felt the value was way beyond my expectations. My dentist is also the best. Great practice if you're looking for a quality dental experience.

Rick C.



Great staff, very professional. Very nice office.

Kira C.



I would highly recommend Dental professionals of vinnings to anyone. For the past year year I have never had an unpleasant experience. The entire staff from the hygienist to the receptionist, to the dentists and orthodontist, are always professional and ready to answer questions.

Summerleigh P.



Very friendly staff! They get you in and out in a timely fashion, an all around pleasant experience! I would highly recommend.

Quanecia K.



Vinings Dental were very professional. Extremely Friendly and gentle. This is the first dental office that I've been at where I've learned so much about my dental hygeine, where others have failed to let me know. I came to this lovely office because they were one of few places that accepted a wide variety of insurances, and mine happen to be one of them. I was in and out within a hurry…

Tez B.



Quick and very friendly service, also love to see the personnell work cohesivly together as a team.

Denise W.



Courteous and competent staff.

Juan R.



I had The worst pain of my life and they allowed me to come in without an appointment to try to fix the problem! I really appreciate that kind of service! This is the third dentist at that office that I've seen over the past 9 1/2 years but the service has not been compromised at all!

Teresa M.



This office is always amazing. Treats me well.

Sophia R.



I am consistently treated well and always have a positive experience when I have my dental appointment. Thanks!

Kristen F.



Great experience , staff provided me with great service and information

Kia S.



Very professional and great customer service

Otis S.



Friendly, knowledgeable staff.

James F.



Great work with great results and outstanding customer service.

Tanya E.



I highly recommend this dentistry. Ive been a client for many years.

Octerrius W.



Staff was so caring and made me feel at ease

Debra W.



Staff was very prompt and friendly! Kiya was very personable. Truly appreciate the service!

Jasmine J.



Enjoyed my visit. Staff was very friendly!

Amy G.



No one likes going to the dentist but everyone here makes it as painless as possible. The staff is friendly and helpful. They work with you on payments too so you don't feel overwhelmed if you have to have any work done. I've put off a lot of dental work before and I was able to get all of it done in a few months because I didn't feel scared to go in and I felt as though they helped me affor…

Casey H.



amazing customer service. great staff! extremely friendly and warm.

Emily J.



Shannon was great!

Lauren P.



They were sympathetic to my fears. They made it one of my best visits to the dentist for someone who is deathly afraid of visiting the dentist.

Debra W.



very helpful staff – explained everything they were doing and had a very good treatment plan

Hughes K.



Great people!

Nancy A.



Dr. Sanchez and her assistant were both welcoming and knowledgeable! I felt comfortable and I feel good about my scheduled treatments. The staff was professional and friendly and the financial planner was also very friendly and helpful.

Normel B.



great service. The Dr and the nurse are both caring and patient.

Tamara D.



Everyone very friendly. Dentist very good!!

Shirley S.



Everyone was welcoming! Made my experience that much better!

Jasmine H.



Friendly, professional, informative… in and out for an Orthodontic and cleaning appointment in an hour. Always smiling, kind and comforting.

Kaitlyn M.



I just moved to the area and had a great experience here. Everyone was very helpful, friendly and knowledgeable. From someone who typically doesn't enjoy visits to the dentist, this was about as quick and painless as it can get. Kiya did a great job with the x-rays (usually that's the worst part for me), she even requested assistance to make it quicker so that I didn't have to be…

Erika J.



Had a great experience here for my annual dental cleaning/checkup today. Kiya, May, and Dr. Reza were all extremely friendly and made me feel at ease.

Nuzhat M.



Early appointments. Professional.

Taryn M.



Kind, courteous, friendly and professional.

Angel H.



My experience was awesome! The staff was genuinely welcoming and super friendly. Very impressed by professionalism of everyone I interacted with. Everyone was great – Cheryl, Ann, Delores and Dr. Paladines. Thank you! :)

Roslyn V.



Fast, pleasant, clearly explained procedures and financing, will work with any budget, and all services are within one office.

Brandy C.



Great staff. Very efficient and friendly.

Kenya W.



First time coming but will come again. Dr Reznik was great!

Robertson S.



Everyone always remembers me, they are so sweet, funny and make me feel comfortable. I trust them on anything they need to work on to make my smile better and last. My husband will be going there in the new year. Seriously love this Dentist office!

Sophia R.



Friendlly and welcoming.

Ade A.



I received Excellent customer service and warm friendly greeting's from everyone I met today. I would highly recommend this office to anyone looking for a new Dental Office in the Atlanta area.

Debbie C.



This was a great visit. I got good advice on my existing condition and how it relates to keeping healthy teeth

Shoronkeh O.



Went for first time today and was a great experience. Highly recommend Dr. Reznik!

Whit S.



Awesome service! Everyone is so friendly and the service is excellent!

Letia W.



Today I had a painless time getting my teeth cleaned by Kaiya. Very thorough. I'd recommend her to anyone.

Monique D.



This dental care service is most definitely gentler than the last dentist that I took my kids to.

Celeste F.



Very professional, everyone is so nice, they take really good care of my teeth, y'all should check them out, even the facility is nice!

Aigne M.



Professionalism of the workers and dentist. The flexibility financially working with me and everyone helping out together as a team

Sharon W.



The staff is wonderful and professional.

Katherine J.



The staff's friendly and knowledgeable

Patricia S.



Excellent service everytime!!!

Bunny J.



Quick and great job!

Allison A.



The fast and friendly service I received during my last visit.

Ouida G.



All is always at ease when I come to my appt. I am seen right on time if not early. The staff is really friendly and I love that I can watch TV while im in the chair waiting for the Dentist…just wish I had the remote

Bianca J.



Dr. P , Delores and staff

Douglas B.



Professional, friendly, and knowledgeable staff.

Reginald E.



Simply a wonderful and easy experience. The staff is beyond friendly and punctual!!!

Nicole R.



Awesome job by the team at Dental Professionals of Vinings. I have been coming here for the past 5 years. They never let me down.

Mike D.



Your staff was wonderful. I had not been in for about 2 years and they were extremely nice and respectful.

Jean O.



They were very nice and made me feel very comfortable as it had been a while since I had been to a dentist.

Elizabeth F.



Very professional service. Very good communication with patients.

Jacqueline S.



Excellent service

Kishor G.



Service. Very clean with open space. Great location. Great dental assistants.

Tony F.



The service was exceptional from as soon as I entered. All of the employees were very welcoming and professional.

Nikia R.



Professional and efficient

Danterio M.



Very friendly informative staff. No upcharging for unnecessary services.

Amber T.



Dental Prof. of Vinings has very tender loving care to their patients and their needs

Vanessa A.



Staff was excellent and very knowledgeable the visit was pain-free pleasurable the periodontist provided treatment before surgery to see what other options were available

Pamela B.



Already have recommended two people, both have received services there

Sharon W.



Great customer service

Neil B.



Excellence service

Dajuaii R.



Very fast service during last visit. Much appreciated to be able to walk in and go right back for Service.

Yolanda H.



Great service.

Tomekia B.



Professional and friendly.

Matthew K.



Highly recommend. Today I received Excellent service and had a great customer experience.

Susan N.



Sweetest team ever! Everyone is so kind and helpful. Best experience at a dentist I've ever had!

Torie L.



Awesome service! Very professional. Always no wait. Get you in and out.

Mindy F.



Very polite, fast, and efficient. Definitely made me feel comfortable and fully educated.

Maria C.



Pleasant Staff

Nijer H.



Everybody was so helpful and very kind

Lucia Z.



Dr Larson, seems always to give me complete care and kindness

Francina B.



The staff was very pleasant

Nijer H.



Everything was great, the doctor answered all of my questions! The hygienist was great too! Definitely recommend!

Melissa A.



I have been coming to Anne for at least 15 years. She is excellent and takes great care of my teeth.

Gregory S.



Hygentist is awesome

Jason A.



Friendly and fast!

Bridgette B.



No pain, good customer service, good and courteous dentist and assistant.

Tanya E.



The front office staff is so welcoming and Anne who cleans my teeth is fantastic! I have been going to her for over 15 years now.

Kevin W.



Nice people, followed up, made me feel welcome.

Daniel B.



I am very impressed by the dental staff; as well as all their assisting staff. This team is the best!

Kieshala B.



Professional service and staff

Corenia T.



Cavities were filled and i don't have any problems

Diamond D.



Kathy is an Angel of Mercy!! I had the toothache from hell, and she provided comfort and assurance that I would feel better soon, and I did!!

Daniel C.



All staff is so welcoming and professional and put you at ease

Ruby M.



Dental hygienist was great.

Wanda P.



Professional staff

Mary M.



The staff is very friendly and helpful. Barhar provided excellent customer service and explained my procedure. I received a crown. She pays very close attention to detail and didn't like how the crown was position. It was too high and my bite was off. She told the doctor and he fixed it. I really appreciated her going the extra mile!!

Dawn W.



Such a friendly staff! Fast and efficient!!!

Teal M.



I always have a great experience when I come here no matter what hygienist I see because they take very good care of me. The front desk staff has always been so pleasant and inviting. My dentist Jorge Paladines always takes great care of me and is very sensitive to my needs and my care. I used to hate going to the dentist but now I actually don't mind going and I've been going to this…

Sharon C.



Best cleaning ever. Caring professionals.

Anne G.



Great service, friendly staff, nice environment

James F.



Very friendly staff. Excellent treatment.

Chalice V.



Friendly and informative. Don't seem like they just try to run up the bill like a lot of dental offices.

Christopher K.



Dr Larsen is a wonderful dentist. The front office is always friendly and helpful.

Spencer F.



The service, the staff, and total environment of the office.

Ethel B.



Customer service and patient concern and care

David C.



Dr. Paladines is an excellent dental professional. Highly satisfied with office staff. I trust them with my dental care.

Patricia S.



I had a billing hiccup with a complication with my insurance. Dana took care of it for me and I couldn't be happier! Thank you to the Dental Professionals of Vinings Staff for being accommodating!

Kristin T.



These guys are awesome and pain free as always. Great staff that delivers pro results!

Brad D.



Very personable and professional.

Renee J.



The best dentist ever. And Kathy is awesome.

Priscilla J.



High level of professional service of Jorge, Lori and Chrissie and the entire staff. Also appreciate the kind words and questions during the procedure.

William N.



Didn't wait too long, good service cleaning my teeth, everything went well.

David G.



Excellent service! No waiting in the waiting room prompt service. Clean facility and very pleasant and efficient dental hygienist

Valerie P.



It's worth the 30 minute drive for me

Reggie P.



Friendly, attentive staff and professionalism of everyone involved in my treatment

Stephanie Q.



Excellent service.

Brian F.



My hygienist was superb.

Edward F.



Overall great communication and service. Always gives me information and help.

Donna M.



Bahar is one of the experienced professionals and does a thorough and top quality job. Will definitely be back

Christopher P.



Everyone is a professional and caring individual.

Bruce C.



Friendly professional staff.

Anne G.



Prompt service with a friendly smile.

Rodney L.



Dental Professionals of Vinings in Atlanta is where I've been going, for a little over three years now. Even though I live about an hour away, they keep me coming back to an amazing, friendly, and professional staff. (I wouldn't have it any other way) All the work I've had done was painless and reliable. Dr. Paladines is very informative and explains everything throughout my proc…

Mel R.



Proffenalism Quality of service Friendly staff

Akram E.



Overall experience & location!

Christine H.



Every person in this office treated my kindly and gently. I am blown away by the quality of care I received. I am so grateful.

Meghan H.



My hygienist (Maye) is awesome, friendly and very thorough!!

Michelle D.



Professionalism, courtesy, friendly environment, in and of shortly

Akram E.



Great customer service and the dentist does great work.

Tiffany F.



Minimal waiting time and friendly staff

Nadine R.



Everyone who I encountered took such good care of me. Dental procedures make me very nervous, but not at this office. Dr. Paladines, David, Bahar and Mike were all so amazing. I am grateful for their efforts to make my dental visit pleasant.

Meg H.



Everyone that helped me was kind, knowledgeable and thoughtful.

Meghan H.