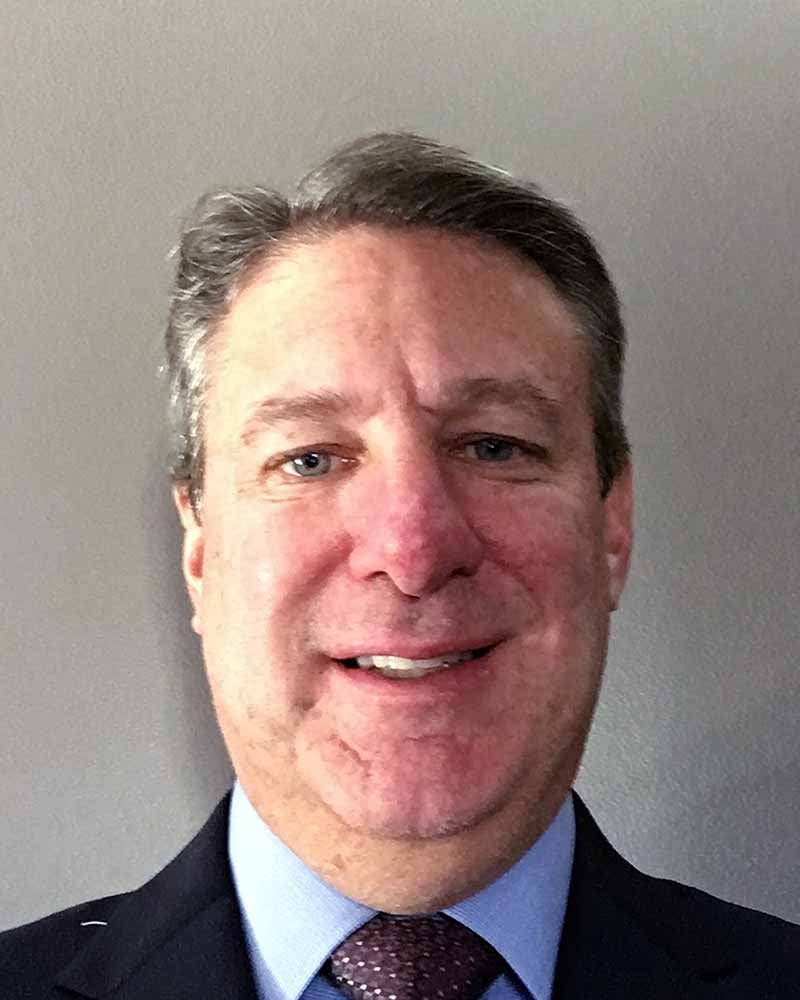 Dr. Vercellotti has 33 years of experience in dentistry. He is passionate about taking the time to get to know his patients and listening to their needs. He provides a professional, conservative approach to dentistry resulting in comprehensive, quality care to his patients. Dr. Vercellotti is skilled in fillings, crowns, bridges and dentures, extractions, dental implants, root canal therapy, periodontal care and oral cancer screenings. His extensive background makes him a perfect fit for his patients.
Dr. Vercellotti holds a Bachelor of Arts in General Sciences degree from the University of Iowa. Upon graduation, he continued and received his Doctor of Dental Surgery degree from the University of Iowa. He has experience serving his community as a volunteer youth soccer coach and a rotary club member. He has served on the Village of Shorewood Advisory Committee, the Illinois State Dental Society Board of Trustees and the Will County Dental Society board.
In his free time, Dr. Vercellotti enjoys golfing, hunting, fishing and gardening.
Book Online Now
Complete the form below to book your appointment today.
Office Hours
Monday

7:00 AM – 3:30 PM

Tuesday

7:00 AM – 3:30 PM

Wednesday

7:00 AM – 3:30 PM

Thursday

7:30 AM – 4:30 PM

Friday

8:00 AM – 2:00 PM
CareCredit
CareCredit is a healthcare credit card designed for your health and wellness needs. Pay for the costs of many treatments and procedures through convenient monthly payments.
Our patients leave smiling


The staff are very kid-friendly and persistent! My daughter loves to come here and this will forever be here dental office!

Darius M.



Wonderful staff. Great visit overall for my cleaning but did not get a customary goody-bag before leaving. Yikes!

Raymond H.



I love this Imagix location. Karen (hygienist) and Peter (assistant) did an amazing job. I have a lot of sensitivity and she was able to make the cleaning process easy and painless. By far, Karen is the best hygienist I've had.

Je R.



The entire staff was sooooo nice, helpful and professional! My 10 year old was so comfortable getting his entire procedure done! Thank you guys for being kind to us!

Nikeisha M.



I got a cavity filled and I got a filling for a chipped tooth. My experience was great and he was considerate of making sure that I was happy with how my fixed tooth looked since it is in the front. It looks completely natural and was a comfortable experience.

Kris M.



Dr. Mills is wonderful!

Deborah R.



Everyone provided excellent customer service from the Receptionist to the Dentist. They made sure I was comfortable and satisfied.

Jocelyn J.



My experience was very good. I arrived on time and was taken back after a very short wait.my cleaning was quick, painless, and thorough.

Tony S.



Jessica is my dental hygienist. She is amazing! She takes the time to thoroughly explain what she is doing. In addition, she is gentle and does an excellent job of cleaning my teeth as well as informing me of my dental health and ways I can maintain my dental health.

Iris R.



Great atmosphere and experience. This was my three year old son's first visit to the dentist and he loved it. The staff made him feel special and comfortable. The wait time was short and the service was efficient.

Tamie D.



I never met a wonderful doctor like doctor Millkei. She is my kid's doctor and she is amazing!!!

Moran M.



Wonderful, caring people! Great atmosphere and very comfortable seating!

Towanna W.



Great appointment with Imagix Dental of Norcross. Staff is knowledgeable and friendly. I was treated guickly, painlessly and would recommend visiting this office if you are looking for a new dentist. Thanks for excellent service Jessica and Jessica!

Del M.



Very good dentist practice. Will surely recommend to people.

Dolly A.



Come every three months for periodontal maintenance. Always happy with service.

Darlene M.



Everyone I talked to was very friendly and was wonderful about explaining what was going on. You can tell the dentist as well as the hygienist actually care about your heath. Super excited that I found them.

Judi K.



They were awesome !!! Really made me feel at home … gave me more information than any other dentist has and they made sure I understood it… they even stopped my pain after hours on a Friday they saved my life ! Great place ! Rob jr

Robert J.



First time patient at Imagix. Best dental experience I've had hands down. Jessica and Jessica provided excellent customer service. The most thorough and efficient cleaning I've had to date. I look forward to future visits.

Tyler H.



The assistants and dentist are always welcoming and helpful. My daughter has been coming here since her first teeth came in, now she's 5. Sometimes it's hard to get an appointment for Dr. Millkey, but she's great when we do see her! Thanks!

Kea W.



The doctors, staff, technicians, front office, location, patience, communication, etc., etc. is where I need it to be. I have no complaints about this place. As long as they keep the same energy and level of customer service year after year, my girls will be here.

Bree



Jessica Babcock did a great job, my teeth have never been so clean. As a matter of fact, they look like diamonds!

Joseph B.



Everyone was so professional and caring. I was in a great amount of pain and needed to be seen by an endodontist ASAP. My dentist was able to locate Dr. Cohen who was able to get me in. My appt was set for 2pm and I was contacted and asked if I would be able to come in earlier. I was expecting to been seen and evaluated; I was serviced then and there. I am very grateful and appreciative!! Thank yo…

Ashanti H.



Outstanding professional service. Staff is very caring. I would recommend.

Elizabeth W.



Loved my visit here. The staff is super friendly and make the experience so easy and painless. During my cleaning, the hygienist was very accommodating and took the time to explain what she was doing and how I could improve my oral health. I haven't had the best experiences with dentists in the past, but I quickly felt comfortable and valued at this practice!

Dylan P.



Everyone was so nice and accommodating! Julie helped fit my fiancé into the schedule for his deep cleaning and we are so grateful! The hygienist was informative during my cleaning and very thoughtful. We had a great experience at Imagix!

Jesse W.



Great care for the patient – listened well, knew what to do. Excellent value for the dollar.

Jeff T.



All of the staff are friendly and prompt. Dr. Milky is very good pediatric dentist and considerate.

Meral E.



Jeana the hygienest, Tammy the nurse, Jesus at the reception all were woderful, kind and professional.

F



Very helpful, courteous and the kids enjoy their visits.

Dionne B.



Dr. Milky and the staff was very warm, welcoming and professional! This place was very clean and for those of you like me, we appreciate our appointments on time this is the place! Now this is how a dental office is suppose to be ran, very well organized! Thanks Dr. Milky and staff for such a nice experience! Dr. Milky(pediatric dentist) keep those smiles coming you deserve 20 stars!??????????????…

Stephanie S.



They were so patient and helpful! Staff were willing to help me over the phone and ready for me when we came for our appointment. Office is nice and kid friendly! Thank you!!

Porsha G.



Love this place! Everyone from the front desk to the Dentist is kind, professional and just awsome. My son always leaves wth a smile on his face! Clean and super kid friendly.

Jamie H.



We love it here, all 3 of my children come to the dentist fearlessly. They get to watch cartoons the whole time and when it's over they get a prize!! I get to relax knowing they aren't afraid and are well taken care of. What's not to love!!!

Krystalann T.



Very excellent customer service. Evette made my scheduling process easy. Dr. Milkney was patient with my 10 year old.

Dakeyia H.



Best customer service! The entire staff is something special!

Theresa M.



Great staff, fast service and quality experience.

Mccraemalcolm



Very professional and patient friendly. I found a new dentist!!!

Katie M.



Great employees! And Awesome dentist! The best in the business in my opinion. My child felt so comfortable getting her teeth cleaned.

Kellie L.



I brought my elderly parents here to catch up on years of deferred dental care. Everyone from the hygienist to the office manager has been very sensitive to their special medical and mobility needs, as well as their particular treatment goals. They make sure that my mom and dad are comfortable, and that they get all their questions answered about their care. Even the billing specialist has been gr…

Gary D.



They accommodated me and my child just so I could get my cleaning done. It was a painless dental appointment, good experienced hands and Julie was beyond awesome with my baby who kept making a fuss even though he didn't have a dental appointment. Thank you guys so much for all you do.

JENNIFER O.



The staff are very helpful (especially Jesus at the front desk), the facility is clean and organize. Dr. Cohen is great at doing root canals (you won't leave the dental office feeling traumatized!!!!).

Jessica P.



People are nice and care about you; they are professionals

Link B.



We had a nice experience. Nice staff and doctors. Explain everything and answer your questions. My son left not as scary as he came)))

Carina B.



I took my three children here for our first appointment, and I had such a pleasant experience. I didn't have to wait, they were quick and knowledgeable, and they did such a great job keeping my kids from being scared. It's an adorable place (love the murals!), and the staff was amazing. Seriously, I was so impressed!

Callie M.



Very friendly staff!

Shileah C.



Everyone was kind, very through, explain what was going on and what I needed in detail

Hellraiser H.



Amazing practice! Very helpful. Staff are extremely polite and courteous.

Toni L.



Loved the service very polite profesaional they take good care of Me and My three little ones!!!! #happycustomer

Tbaby S.



They were awesome. I am very, very nervous… actually, I am scared to death of going to the dentist, but they were all very kind and helpful, not to mention gentle with me. I am very thankful for them all.

L W.



Recently visited Imagix in Norcross for the first time! I have severe dentist anxiety at the age of 22. I have always had this issue going to dentists since a bad experience as a child. My dentist and dental hygienist were very personable, understand of my fear and careful. They got my treatment plan put together and outlined everything for me so that I know exactly what needs to be done and can g…

Courtney D.



Employees are all great and friendly! They explain everything thoroughly, and they get you in and out quickly without feeling rushed.

Meegan C.



Great experience and very knowledgeable! We've come here for years and are always happy with the service.

Sara F.



This dentist office is amazing and works amazing with kids. Everyone is so friendly, knowledgeable and helpful.

Shakia W.



Courteous and respectful staff. I know exactly what to expect each visit. They listen to my needs and concerns.

Debra C.



Julie the office manager is awesome!!! She listens and helps solve insurance issues. Thanks

Bill M.



I walk in and they're nice. There are smiles and good energy. The waiting area for children is nice and separate from the adult waiting area. There's always a movie playing for the kids and a nice sitting area within that space with books. The technicians come up front and introduce themselves to the parents, instead of just yelling names from behind a door. I always book my daughters (three o…

GaBrettee B.



I've never been too thrilled about going to the dentist but since going to Imagix Dental, I look forward to my appointments. Ortho and the children's dentistry are the best! They are friendly, warm welcoming, waiting times are short, and the staff is very knowledgeable. Not only do i like it here, my boys loves it as well, especially getting the coins to put in the toy machine. It's my one s…

Kendra Q.



The staff here is accepting and willing to work with you to make everything as convenient as possible

Jason B.



Its a great place for kids.

August B.



I️ Love it here! Fast friendly and pain free. And I️ hate going to the dentist!

Jazzz J.



Very good service. Not everyone greeted me when I came in but one sweet lady did, she sits on the left side. My oral surgeon (who did my root canal) Cordelia was very sweet and made sure I was okay the whole time.

Anika A.



Great service.

Akshun Y.



friendly and professional service

Karen M.



The doctor and the team work are both very nice ! I like it.

Aaron S.



Services were great! Was in and out in a hour and with 3 children that's Awesome!

Jaleesa L.



I love this place, Ortho is amazing!! Very professional and friendly. No long waiting time, I'm always in and out in less than an hour. To top it off, my children love coming here as well. Overall I've had a great experience here.

Kendra Q.



Kind, attentive, and informative service.

Barbara B.



Great customer service, professional staff, & always leave feeling like my teeth sparkle like a cartoon character. Plus, they have a warm, inviting environment. Two thumbs up, A++, all around good experience. Yes, even for a dentist!

Joe B.



Great customer service, professional staff, & leave feeling like my teeth sparkle like a cartoon character. Plus, a warm, inviting environment. Two thumbs up, A++, all around good experience.

Tanecia B.



Love the staff

Nakia C.



Love this dentist the whole company is great, my kids actually like going here better than the old dentist. They do a great job and make sure everything is done right and correctly. I also love how great they are with kids!!

Kill C.



The Peds staff is so awesome and friendly!!!!

T N.



Great service!

Nichole M.



Been going here for years now for my son and I just started going myself. Awesome customer service!

Ivanna F.



Great service; friendly staff

Jaclyn C.



Fast service, clean environment

Lisa C.



Very helpful staff

Deana F.



We love their Pediatric Dentistry, the girls love it.

Kassie D.



Wonderful staff, kids been coming here for five years now… no complaints.

Eugene P.



They are always great with the kids, quick, and informative. Great at communicating!

Natalie N.



Deborah is excellent!

Steve W.



You were able to work around my son's nervous behavior.

Hussein L.



The staff was very nice and polite with me and my daughter. They made sure my 5 year old daughter felt comfortable and not scared. They were gentle and carefull when doing her x-rays. That is the kind of service that I enjoy for my family and I.

Grace D.



Good service – no waiting.

Richard L.



Great interaction with every staff member I saw.

Polly B.



The dedication and thoroughness, as well as important healthcare knowledge, conveyed by Deborah, my hygenist, was excellent. I want her to complete the many treatments I have coming up.

Suzanne C.



They are awesome here!! So good with children & adults as well!!

Mary N.



Great experience at the kids dental with Dr Milky, Karen , Sam and Shondra! Thanks for handling our 3 year old so well!

Valeri R.



Every employee smiled and was very polite

Von B.



Fast and efficient service.

John H.



Good service.

Richard L.



The whole staff is inviting and caring.

Laneika M.



Awesome work !!!

NMR



Loved it

Knox M.



Great dentist appointment experience.

OFFICIAL P.



Friendly, loving staff. Makes us feel welcomed and cared for. Stongly recommend Imagix Dental Care to anyone who is in need of a dentist!

Rebeca A.



Good work!

Joann B.



Customer service

Angela M.



I love Karen she is very thorough with cleaning

The S.



We had a great experience! This was the first time coming here. I had been to another dentist office for my son. Here, the Front desk ladies made us feel welcomed and you can tell they are not just looking for your money. Besides their kindness, they were informative and let me know a couple of things that I wasn't aware of. It was organized and clean.

Maria N.



The staff is friendly and great with kids. Everything gets explained to me. My daughter's hated the dentist and in just two visit they love going.

Alexandra G.



Dr. Olgado was really great and knows his job very well.

Sarah N.



This used to be a very hard job, getting my daughter's to go to the dentist. But this place is awesome. After a second opinion from them, i decided to stay with them. Dr. Millkey, Karen, Samantha and Shondra are awesome. And my daughter's enjoy coming. Need a child dentist come here and you will be impressed everyone is so friendly

Frances G.



This office is the best. I love working here. I will be here for a long time. Training was awesome.I couldn't have asked for a better team of coworkers

Shenikka M.



Always a pleasure seeing Karen and Sam

Abigail C.



Great cleaning from Karen and Sam!

Wendy G.



Always friendly and my kids love this place.

Maryelle V.



karen the dental hygienists! She is the best

Tenisha Y.



Karen and Sam did a fabulous job! They were both very thoughtful, thorough and patient with me. I will definitely come back and tell my friends!

Christina E.



I can't tell how long I've been coming to this dentist office the service there is awesome.Staff there is very friendly and sweet ..ha ha but over all I love what they do .Its clean and comfortable at this office wouldn't go anywhere else ,no reason to .my son love to go there and couldn't wait for his appointment I would recommend anyone to come Imagix in Norcross"Go Norcross " thanks…

Kimberly S.



Great dentist, hygienist, and assistant. everyone was very nice and helpful, highly recommended

Stephen C.



Karen is an awesome hygienist!

Trey B.



Customer service

Donovan A.



The entire office was very nice.

Patricia P.



The pediatric dentist was very nice and took the time to explain everything about the treatments. Her assistant was very friendly and my daughter and I felt very comfortable.

Danika S.



The extreme professional yet warm and sincere staff. From front desk, to MA to tech to physician.

Xavier M.



Great customer service and dental service.

Justice S.



The staff is so friendly and good with children

Mika B.



The staff is so friendly and good with children.

Dino B.



The staff is so friendly and good with children.

Lukas B.



Everyone is always friendly and professional. its always a great experience!

Aldeen G.



Enjoyed my service!! Shae and Karen are awesome!!

Kerianne K.



Dentist clearly explained procedures and gave me options.

Shoshana M.



Great experience every time I need to go to the dentist.

Timothy F.



Karen was so kind and gentle. Cleanings are always very painful for me, but she made it tolerable.

Jill G.



The service I received at this appointment was awesome. The hygienist and her assistant were friendly and efficient and did a great job. The front desk staff were also very friendly and engaging.

Gwendolyn H.



Always great customer service. Cleanliness of office.

Lashanta D.



Good customer service

Ana G.



Quick service, friendly staff and good prices

Lisa C.



The front desk was very professional and offered great customer service. The doctor and her assistant was approachable. They offered excellent services and great patient care.

Carlos R.



Love the customer service!

Samantha H.



Great staff!

Karen M.



I'm moving out of state but if I was not I would never leave this dentist office. Everyone here have been wonderful and very helpful. The experience here had always been a pleasant one. Thanks Imagix! I will miss you all!

Regina F.



I liked the place

Wanda H.



Friendly bilingual and caring!

Rina O.



great and friendly service

Jonathan C.



It's a really great place with friendly staff. I really like the dentist. My procedures were better because of my treating staff. It's very clean.

Wanda H.



great service friendly

Jonathan C.



Excellent customer service professional staff. Amazing dentist

Kohlbi M.



fast, quick and easy, Ms. Karen was super nice as well as Sam, very nice place with nice people and great service

Keke E.



Great Doctors and staff!

David H.



Great service every visit!

Jasmine H.



staff prepared for my visit, courteous, and efficient

Janice V.



The good treatment they gave me and their cordiality

Leonard G.



Mrs Karen is my NEW best friend!!! I LOVE HER and my teeth loves her TOO!!!❤!!

Dionna J.



I had a deep cleaning today and Karen and Samantha was so great today best cleaning I had in a long!!!!

Brandi P.



They always do an amazing job. Shout outs to Karen and Sam. Thank you guys so much!!!

Carl H.



Thank you Karen(hygienist) minimum wait time. I was in and out

Flavia C.



Thank you Karen(hygienist) minimum wait time. I was in and out😁

Flavia C.



They have been so patient with my autistic son who is terribly anxious about needles.

Jennifer J.