Pediatric Dentist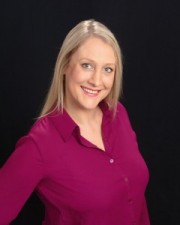 Dr. Millkey specializes in treating patients from infancy through their teenage years. She prides herself on building strong relationships with her patients and their families. Her outgoing and warm personality makes her patients feel comfortable and at-ease. With Dr. Millkey, you'll find specialized care with the feel of a small town dentist.
Orthodontist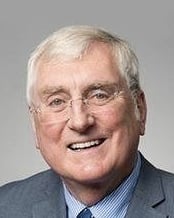 Dr. Ouellette graduated from Texas A&M University in College Station, TX, with a Bachelor of Science degree in Zoology & majoring in pre-dentistry. He earned his Doctor of Dental Surgery degree from Loyola School of Dentistry in Chicago, IL, and continued his education at Loyola for two additional years, graduating with a Certificate of Orthodontic Specialty and a Master of Science degree in Oral Biology.
Judith Finkelman, DDS
Pediatric Dentist
Request Online Now
Complete the form below to request your appointment today.
Office Hours
Monday

8:00 AM – 5:00 PM

Tuesday

8:00 AM – 6:00 PM

Wednesday

8:00 PM – 7:30 PM

Thursday

8:00 AM – 5:00 PM

Friday

8:00 AM – 2:00 PM
* Monday and Thursday office staff only Open every other Friday
CareCredit
CareCredit is a healthcare credit card designed for your health and wellness needs. Pay for the costs of many treatments and procedures through convenient monthly payments.
Our patients leave smiling


Dr. Millkey and staff were great with my daughter! She went for her first visit to the dentist today at 20 months old. I was expecting a few tears but to my surprise she did great! Dr. Millkey took her time with my daughter and let me hold her during the exam and cleaning. Very happy with our visit today! Thank you

Amy L.



You guys are awesome! I always have the best experience and the staff is amazing!

Ashton S.



The office staff (Anne) and dentist Dr. Millkey were absolutely wonderful. It was the first experience for both my boys with the dentist and it was amazing. They made the boys and myself so very comfortable. I would refer this dentist to anyone with children! Very pleasant!!

Angela T.



Very sweet staff and my son enjoyed the dentist!

Shannon A.



I love Dr. Milkey my daughter is so comfortable with her and I know she loves the kids and is concerned about their well being. Also, the staff is very friendly and makes you feel welcome.

Payden R.



I love the staff here there's are great. Even when you have temporary memory loss and miss your appointment. They were able to reschedule my appointment asap. We have never met an associate here that was rude and that really means a lot to my son and I. I would never want to go anywhere else.

Maria M.



The overall experience has been a great one for my daughter and is helping me with proper oral care as she continues to grow.

Presley T.



Dr. Milky is very patient. Both of my kids were afraid of dentist visits but entire staff made them feel at ease at every appointment. Now it's not so stressful anymore and we have made progress of not being afraid.

Sujana M.



My children just started coming to this dentistry and so far I love everything about it. The atmosphere is definitely kid friendly and so is the staff.

Eli A.



This group of women really do care about these kids an take time out to discuss the treatment with the parents an make the kids feel comfortable before the procedure…. I love this office!!!

London K.



My child is 3 and will go back each time by himself because the staff is so friendly and sweet to him.

Nathaniel H.



This place is AMAZING . Dr. Millkey and her staff go over and beyond to make sure that my daughter is happy and that all of her needs are met. I would give this place 10 stars if i could. Thanks so much for all that you do.

Angela C.



I took my 2 year old to get her first check up. The Dentist was patient with her, explaining what she was doing at every step. It was a great dentist visit and my child currently has no apprehension about dentists. Thank You!

Tanika C.



My son's first visit was awesome, fast and very caring staff. See you later! We saw Doctor Milky.

Cvwmdaniella B.



I cannot say enough wonderful things about the service and staff of Legacy. From scheduling to our visit they took great care of my little one. I'm so happy to have found this dentist.

Jamina P.



Our boys were both scared of the dentist and it made me nervous too. The staff were so friendly and immediately set us all at ease! We will definitely be recommending to friends!

Sarah F.



Excellent care with my son, great friendly staff

Aiden W.



Great experience both times we've been! So great with younger children! Very quick and keeps their attention!

Courtney U.



You all do a great job working with my schedule. You contacted me about my daughter not having been seen for a teeth cleaning in 6 months, normally I book when I leave, so I wasn't aware of that. You were able to fit her in before the end of 2017…huge for insurance reasons!! And she needed a cleaning!

Addison C.



My son is very interested in the human body and the staff took the time to show him his X-rays to show him his big boy teeth under the baby teeth. It was just a minute they took to help explain what was going on.

Liam S.



My daughter is almost 2. The dentist had her lay across our laps so that she could examine her while she was still in contact with me. This made the visit very easy for us all. My daughter didn't cry at all. The dentist also discussed with me what she was seeing and how that would affect her future dental care. She took time to answer all my questions.

Taylor S.



The service was great. All the staff members were courteous & professional.

Andrea S.



Legacy Pediatric Dental is THE best! From the front desk on back! I wouldn't take my kids anywhere else!!!

Amy M.



Little wait time, friendly staff and dentist

Joshua F.



Hardly any wait time, friendly staff, Dr was friendly and helpful.

Hannah F.



Overall great service

James C.



Love the staff So friendly and knowledgeable! Been going for years.

Cheryl H.



My daughter loves coming there, she feels very comfortable, this is our 2nd visit, she was going somewhere else & she couldn't stand it there, then I found Legacy & nothing but GREAT!

Carlie J.



Love the staff and the dentist. They are all very welcoming and perfect with little kids.

Mahirah R.



You are all great with kids!

Abigail H.



Staff was excellent with my kids

Amber B.



You guys are great. Dr Milkey is so patient with the screaming babies and the hygenaist that did my oldest this same day was amazing too. I wish I could remember her name for you!

Walter C.



Friendly and professional my child was very happy and comfortable she is only 6 years old

Sophia A.



The staff was very friendly and the wait was shorter than what I'm accustomed to when going to the dentist.

Kaidence R.



Excellent friendly staff, great Dentist

Mike R.



Everyone is friendly and make the children feel at ease from the moment you walk in the door. Very professional yet they make it fun for the children. Love this place.

Lilliana S.



Friendly staff

Myles H.



Legacy Pediatrics not only cares for your child they care for you as the parent. Everyone makes you feel welcome and let's you know every step of your child's dental needs. I would recommend them to all friends and anyone looking for an amazing dentist. Thank you for providing the best care for my children!

Angela T.



Friendly office and Dr. Milky is awesome!

Flynn H.



Staff friendliness

Rohnique F.



Friendly environment. My girls feel comfortable there.

Allyson F.



Helpful, patient, location

Asher T.



Staff is nice, office is clean, everyone is professional.

Amayah A.



Dr. P is awesome! She was extremely patient and made sure my son was comfortable.

Braylon W.



I gave this score because I really did have great service for my kids first visit. They made my kids feel comfortable, and the doctor also explained to me in detail what I needed to do in order to take better care of my kids teeth.

Myson W.



Staff was very friendly and accommodating.

Cora G.



Dr. Milkey and her staff made my son feel comfortable and provided an overall enjoyable experience. It was my 4 year olds first time at the dentist, so of course he was a little nervous. The hygienist was fun and understood his jitters. Her fun personality made him so relaxed. Great cleaning service and fun atmosphere for kids.

Kimberly M.



The entire appointment was very fast. Staff knew exactly what to do and how to handle my child's "singing" as they call it. Very informative as well and accommodating to having everyone be a part of the appointment, including baby brother!

Enzo J.



Friendly team

Matias C.



Comfortable and family environment

Dylan H.



Friendly staff

Thomas C.



Friendly staff, great with my son's fear of the dentist. Very compasionate! Great location

Piper L.



Very friendly, patient dentist

Terra W.



Love Dr Millkey! Appointments also usually run on schedule, which we appreciate.

Jude M.



Good with children

Justin G.



Always giving recommendations on flossing and brushing your teeth

Ethan N.



Quick and does a great job of easing the minds of children

Taylor C.



Great service

Jaylen C.



Consistent quality service

Alayah S.



Timeliness of appointments and thoroughness of review on procedures with parents

Asa S.



The doctor was very nice and gave me great advice on how to imrove my dental hygiene.

Damiano S.



Awesome child friendly staff!!

Aaden H.



Personnel were very friendly and treated my son very well.

Dresden B.



Excellent service

Sophia P.



Excellent service

Aleah P.



We had a great experience. The staff is always very friendly and listens to any concerns. Easy to work with

Carlos A.



You keep appointment timing n make kids very comfortable. Staffs are caring n efficient too.

Aarav C.



The dentist was very patient and gentle. This was my 2 year olds first dental appointment and they made sure it went smoothly. They also let parents be involved in the process which was wonderful.

Mckenna S.



The staff is very friendly and outgoing

Trindy B.



I love that it is family oriented with great customer service.

Tristan F.



We have had nothing but good dental experiences here. My daughter just had her first cavity filled, and it was seriously no big deal.

Juilet R.



The staff is very friendly and efficient.

Kennedy J.



The staff is friendly. The dentist was great and made my daughter feel very comfortable.

Hayden A.



Todo muy bien atendido

Nahima G.



Dr. Milky is very patient. Both of my kids were afraid of dentist visits but entire staff made them feel at ease at every appointment. Now it's not so stressful anymore and we have made progress of not being afraid.

Sujana M.



I love the dentist! She is so caring and professional. I came to her with a heart breaking situation. Four dentist said my 10 year older at the time, needed a root canal and that the tooth could not be pulled. My son's dentist carefully accessed the tooth and pulled the tooth telling me that a root canal was not necessary. She's beyond get !!

Camilla



Customer Service and Comfort Level

Haven G.



Great staff, works well with children, dentist very personable.

Briel P.



I love this please the office is so clean and everyone is also so nice.

Trinity S.



Everyone on the staff was very down to earth, gentle, and friendly. I particularly love the quaintness of the facility.

Brianna C.



Staff was amazing

Liam J.



Such a wonderful staff and environment!

Lindsey H.



Very informative and friendly staff. Great with children!

AnonymousZx6



This is a GREAT place for your little ones. Awesome staff !!

Victoria G.



Great place for children. And to top it off, it has orthodontics as well, which means that my kids can get both done at the same location. EXTREMELY convenient.

Eliza P.



Absolutely the BEST kid friendly dentist office anywhere!! The entire staff are VERY FRIENDLY AND GREAT WITH THE KIDS:)!

Earl J.



Always a great experience with the staff! Anne and Dr. Milkey are wonderful!!

Beverley C.



We have been coming here for YEARS!! I love the staff! They are all so caring, fun and happy. The atmosphere bright and open. ❤️

Stacy R.



We have gone to this dental office for several years and are always very happy with our dental care.

Claire K.



I have recommended your office to many of my friends.

Thomas K.



Friendly and professional

Rebekah G.



Kid friendly staff and super helpful. Highly recommend coming her!

Robyn S.



Kid friendly staff and super helpful. Highly recommend coming her!

A U.



The staff is amazing!! My 3 year old went straight back without me and she never does that!

A U.



Your office staff are excellent with children. They all make you feel so welcome with tons of motherly love.

Tylan S.



Best kids dentist! They are amazig! Very friendly! They always do an amazing job and are always quick and efficient!

Meghan W.



My 3 year old son always has a great experience when coming to Legacy Pediatrics. They always make him feel comfortable and at ease. He absolutely loves Dr. Milkey!

Donald B.



Customer service has always been great at Legacy! Treatment of my children and myself has also been great! Thank you for taking great care of my children's teeth! I love their smiles, and they do too!

Victoria O.



Always excellent service

Elizabeth M.



Ann was amazing with my 3 year old. She did her best to make him feel safe and secure throughout his procedure.

Jack C.



Dr Milkey and staff are so calm and took my cues on how to keep my 3 yo calm too!

Barrett C.



Very polite and friendly staff and wonderful caring dentist! Everyone there is so sweet to the kids and always makes them feel so welcome and comfortable!

Annabelle R.



Very friendly and fast

Myles W.



Dr. Millkey is wonderful, when my daughter has her tooth extracted she called to check on her. I have never had a doctor do that before.

Veronica W.



My son was taken back on time and his cleaning was thorough, but quick

Carlos A.



Great staff, fun practice

Harmony C.



Friendly staff. My kids felt very comfortable & happy. Highly recommend this office.

Jennifer C.



Just transferred my kids to this office & I'm very impressed with the service received by everyone. Very friendly staff. My daughter has had experiences in the past that make her very nervous but she came out happy & smiling yesterday after her visit. I feel at ease knowing my kids are happy with this office & being treated with care.

Mike-Jennifer C.



Great atmosphere…great customer service

Khamari G.



Fast, yet thorough care. No hidden fees, or surprise charges. They take care of my girl!!

Mary C.



I love everyone that works there!

Lennon W.



I loved my experience here. Everyone was over the top nice and exceeded my expectations.

Derri



Wonderful place for children

Victoria



The staff is great! My kids loves this place…pretty amazing.

32laverne