The above-listed Practice complies with applicable Federal civil rights laws and does not discriminate on the basis of race, color, national origin, age, disability, or sex.
The Practice does not exclude people or treat them differently because of race, color, national origin, age, disability, or sex.
The Practice:
Provides free aids and services to people with disabilities to communicate effectively with us, such as:

Qualified sign language interpreters
Written information in other formats (large print, audio, accessible electronic formats)

Provides free language services to people whose primary language is not English, such as:

Qualified interpreters
Information written in other languages
If you need these services, contact the Practice's Office Manager (the "Civil Rights Coordinator").
If you believe that the Practice has failed to provide these services or discriminated in another way on the basis of race, color, national origin, age, disability, or sex, you can file a grievance with the Practice's Civil Rights Coordinator pursuant to the above-listed contact information.
You can file a grievance in person or by mail, fax, or email. If you need help filing a grievance, the Practice's Civil Rights Coordinator is available to help you.
You can also file a civil rights complaint with the U.S. Department of Health and Human Services, Office for Civil Rights electronically through the Office for Civil Rights Complaint Portal, available at https://ocrportal.hhs.gov/ocr/smartscreen/main.jsf, or by mail or phone at:
U.S. Department of Health and Human Services
200 Independence Avenue S.W.
Room 509F, HHH Building
Washington, DC 20201
Toll Free: 1-800-868-1019
1-800-537-7697 (TDD).
Complaint forms are available at https://www.hhs.gov/ocr/complaints/index.html.
For those with limited English proficiency (LEP) requiring translation services, click here.
Book Online Now
Complete the form below to book your appointment today.
See How We're Helping to Deliver Safe Smiles Everyday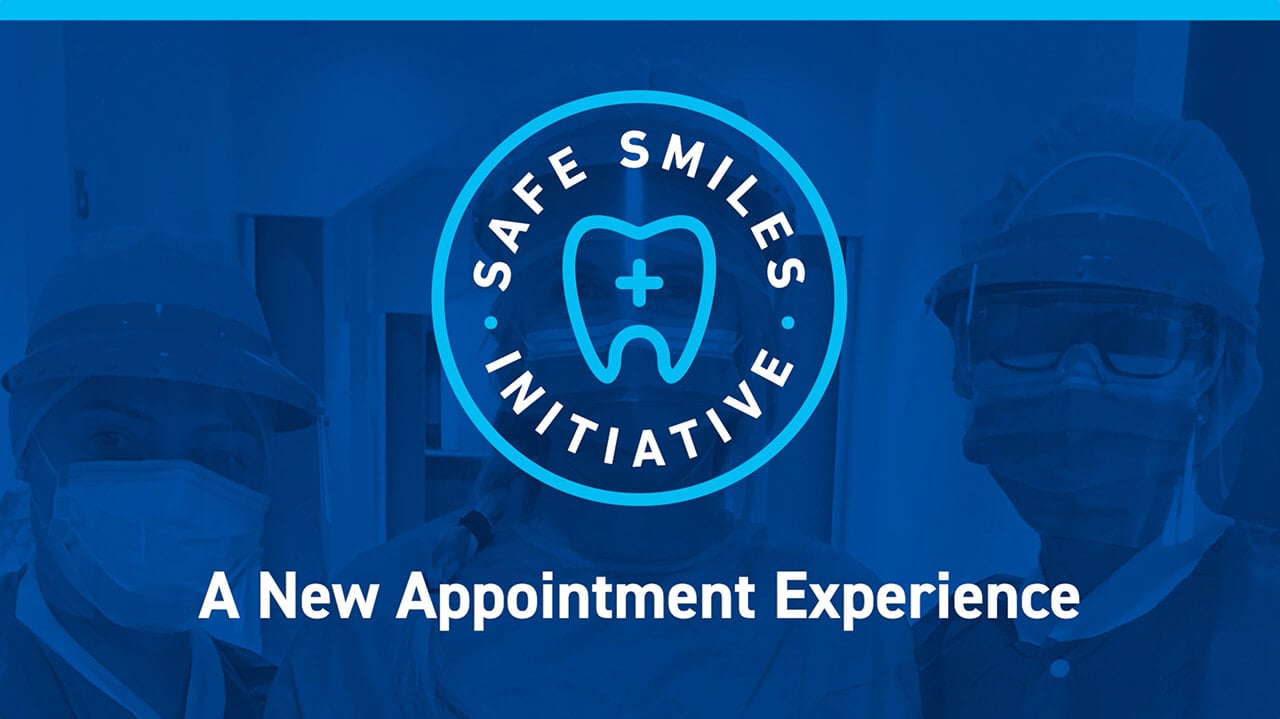 Office Hours
Monday

8:00 AM – 5:00 PM

Tuesday

8:00 AM – 5:00 PM

Wednesday

7:00 AM – 4:00 PM

Thursday

8:00 AM – 7:00 PM

Friday

8:00 AM – 2:00 PM
* Select Saturday's - by appointment only
CareCredit
CareCredit is a healthcare credit card designed for your health and wellness needs. Pay for the costs of many treatments and procedures through convenient monthly payments.
Our patients leave smiling


love Dr. Butler, Sherry and Shikira and everyone else in the office. They have always been so kind and friendly and undestanding to me. I have medical issues that make it difficult to have certain things done and they work with me and do the procedures the way my body can handle the position. I would highly recommend them to anyone. They have always been in a good mood and smiling and of course th…

Sandy L.



Dr. Butler and Sherry are the best ! We all had a good 1 st experience at the office. We will be returning.

Juliana H.



Another 5-star experience with Sherry, Kira and Dr. Baine! I've always hated going to the dentist, but Sherry has the most perfect touch – she is a 10+ Dental Hygienist! : ) and Dr. Baine, well you won't find a nicer kinder dentist! Excellent practice!

Cheryl C.



This was my 1st experience with Dr. Butler. She was very professional and helpful. . Her assistant Tina Taylor was friendly and made my visit a wonderful experience. I highly recommend them to everyone.

Anne L.



Dr. Baine and his staff are wonderful. Kind, professional, and efficient. Antonella and Julia do a great job of cleaning and making sure my oral health is up to snuff. Keep up the good work!

Geoff C.



Came here as a new patient as was extremely pleased with my first visit. Sherry was incredibly friendly and did a fantastic cleaning. I thought it was very helpful of her & Dr. Butler to also walk me through the payment of services (what would be covered by my insurance and what I would be responsible for) BEFORE the work was even done. Overall, they are a super friendly team and you can tell…

Matthew G.



Had the dreaded crown appointment today however, Dr. Blaine, Kristine & Nori were AWESOME!!! Always very professional, kind & gentle! Thank you!

Sandy G.



Johns Creek is the best! Just had the semi annual x-rays, cleaning and check up. Hygienist Antonella and assistant Julia were cheerful, gentle and fast. Dr. Baine is fun to joke with and the atmosphere is always happy and professional. Best dental care ever! Many thanks!

Sydney Y.



This is a great dentist office. The dentist doesn't do unnecessary procedures in the staff is friendly and helpful all the time.

Britt F.



Great experience … warm, friendly and professional dental practice… loved Dr Baine and Danielle.

Kim R.



They fit me in as a new patient with a broken filling on the same day. Dr Butler and Tina fixed my tooth and could not have been nicer. I definitely found my new dentist!

Craig W.



They do everything right. I really like the people, the atmosphere, and my healthy teeth!

Janie L.



I've been going to Johns Creek Dental for a number of years. Dr. Butler and Dr. Baine and their staff (shout out to Amanda E!) are personable and caring. Yes, the numbing shot is still going to hurt, but you will get professional service of the highest order. This team takes pride in their work, is very attentive, and they obviously like working with each other. This is a great indicator of…

Judy G.



Dr baine is very friendly dentist Dhara RDH is very good hygienist I love this place good place to get all dental work

Kundan P.



Dr. Baine and Danielle were amazing! I will definitely be back!

Seth F.



Dr . Megan Butler and her assistant Tina T. are outstanding. I have a fear of the dentist, and they both make my visits so easy and fearless. They are an amazing team and I am so glad they are apart of this excellent team!!

Amie C.



I have been coming here for about two years. KT and Dr. Baine have been very helpful in getting my dental work done to ensure healthy teeth for the future. They are a power team when it comes to getting things done quickly and correctly. I have gotten fillings, a root canal, and cleaning at Johns Creek Dental, and I have no been disappointed. They comfort you as much as they can while doing proced…

Tommy C.



I went in for my first root canal with Dr. Blaine and KT a few weeks ago. They made sure I was comfortable and felt no pain. KT was extremely attentive and explained every detail of the procedure which made me way less nervous. Next I had a crown done by Dr. Butler and Tina Taylor -yet another great team. This procedure took double the time but they made it pleasant. whenever I visit the office I…

Shanti S.



My first visit today was a very nice experience. The staff was very friendly and helpful. Dr. Butler and Tina Taylor were great!!

Debra N.



Dr. Butler and Amanda replaced a crown for me and the experience was excellent. They were both fun and accommodating and the entire process was easy and painless. Thanks!

Jeremy R.



Had the 'smoothest' visit for an emergency treatment for my 9-year-old son. The staff was very responsive and understanding to our concerns. Want to personally thank Dr Butler/Amanda for taking the time in such a short notice.

Manish P.



A co-worker told me about this practice and it's by far the best dental experience of my life (and I'm old). In a place that most people dread visiting, the office staff, x-ray techs, the women who assist the dentist, and Dr. Butler, an incredibly competent and personable dentist – all of them -made for a great experience. The best I've seen. Update: Was at the practice aga…

Kerry K.



Thank you to Dr. Butler, Tina and Nori for helping me recently get in for a painful tooth. I was leaving town the next day and these wonderful folks got me in and Dr. Butler and Tina took great care of me. Love Johns Creek Dental.

Penny M.



I have really struggled to find a local dentist of quality within my Cigna network, until now. I am completely happy with Johns Creek Dental, and my family and I plan to establish a long relationship with them. This is the first time I felt like a patient and not a cash cow. I felt that my previous dentist was always trying to overcharge for and upsell services that I really didn't need. Dr.…

Rob M.



Sherry and Kira are the dynamic duo of teeth cleaning! The entire staff at the office really get along with each other and it is very evident because of the way they take care of you. I have been going to this office for years and have no reason to change whatsoever!

Rahul G.



I HAVE BEEN GOING TO JOHNS CREEK DENTAL FOR ALMOST SIX YEARS NOW, AND AM STILL AMAZED AT HOW THIS PRACTICE HAS BEEN THE BEST DENTAL EXPERIENCE OF MY LIFE. MY DENTIST, DR. MICHAEL BAINE, HAS MARVELOUS EXPERTISE IN HIS FIELD. HE IS A GREAT DIAGNOSTICIAN AND, AT THE SAME TIME, A VERY HONEST PROVIDER (WHICH TO ME IS VERY IMPORTANT). HE IS VERY KIND, PROFESSIONAL AND COURTEOUS AS WELL AND MAKES YOU FEE…

Alegra



Great staff. Very professional.

Lou F.



For 10+ years I have used Dr Baine as my dentist for all kinds of repairs, replacements, and implants. I trust them and feel they have my best interest at heart. Today's visit was no different. I have recommended Dr Baine and his team to many of my friends who now use him. Thanks Dr Baine, Katie, Stephanie, Diana and the entire team!

Sam K.



I have been going to Dr. Baine for more than a few years. I have always found him to be efficient yet thorough in his procedures. The last root canal he performed was more gentle than some cleanings I have received at other offices. It is a good experience from the front desk with Diana through to the finish with his assistant KT.

Jay T.



5 stars to the staff at this location! My whole visit went smoothly from the moment I checked in with the front desk to the moment I checked out. No waiting in the waiting room, I was received promptly on time. Everyone was very friendly and took the time to explain every step in the process to keep me informed. My hygienst, Sherry, was very personable, informative, and thorough, as was Kira. Dr.…

Holly J.



As a nervous dental patient, I was delighted by the gentle care and quick procedure by Dr Blaine and his assistant Katie. I would have no problem returning to them for any additional dental work needed.

Colleen R.



My experience with Dr. Baine surpasses my expectations. His assistant, KT, is a gentle soul and is very knowledgeable. I always feel comfortable when I have an appointment. The ladies at the front desk are also very accommodating and very friendly. My husband and I have been very satisfied with this dental group and I recommended them highly.

Jean C.



Dr. Baine, his assistant Katie, and Diana at the front desk have been great. I've just switched over to them due to a new job and insurance and I've been very happy. The whole family of 5 is there now.

Bill A.



Had my first appointment a few weeks go with Dr. Baine. The staff was very friendly and courteous. Dr. Baine and his assistant KT were extremely friendly and made the appointment very comfortable. I will definitely come here again for all of my future dental work.

Matthew S.



My husband and I have been with Dr Baine for almost 4-5 yrs and we are so happy with this practice. The hygienist Sherry Cheek is my favorite and she makes the dental clean up always a pleasant visit, I was little hesitant always whenever I go for regular clean up buut she has made the visit so comfortable.

Kans T.



I came to see Dr. Baine because as a general dentist, he could perform a procedure that my own dentist wanted to send me to a specialist for at a much greater cost. He was very gentle in his demeanor and thorough in his answers to my questions. The procedure was a root canal on a tooth that already had a crown. I had extra roots and my mouth is small, so this was not easy. I am so happy a week out…

Darlene M.



Great staff.. very friendly and professional. Team players for sure and great bedside manner… hah. Very thorough and kind. 5 stars isn't enough in my opinion. I give them a 10.

Garrett H.



Been a patient for over a decade…Sherry is fantastic as is Dr. Baine.

David A.



Great service here, surprisingly they took me up five minutes after I signed in. All the people were were very talkative, friendly, including Dr. Baine himself. They explained the result in a very clear way, and the office itself was very clean/nice. I recommend this place to anyone who wants an enjoyable service.

Devan O.



I've been going here for several years now. Sherry is an exceptional hygienist. It's been several years since I've has any dental work done, but Dr Baine is great. Highly recommend.

Louie V.



I have always received good care with Dr. Baine. Katie, his assistant is very thorough. I would recommend them to everyone.

C S.



I had a wonderful experience at John's Creek dental office. Dr. Baine takes extra care with his patients and his assistant KT is very caring and gentle in the work that she does. They take the time to explain the work they are doing as they are working on your teeth. I have been to several dentist over the years but this is by far the best experience that I have had! The front desk staff is…

Jennifer B.



A co-worker told me about this practice and it's by far the best dental experience of my life (and I'm old). In a place that most people dread visiting, the office staff, x-ray techs, the women who assist the dentist, and Dr. Butler, an incredibly competent and personable dentist – all of them -made for a great experience. The best I've seen.

Kerry K.



I, like many of the previous reviewers, have been coming to Johns Creek Dental for several years. From the moment you step into the dental office, everyone is friendly & very nice. I had to get some dental work today, & Nori & Melissa greeted me warmly & were very accommodating. My dentist, Dr. Butler, & here assistant, Amanda made my visit a positive one. Both ladies were…

Tiffany J.



From the moment I arrived Nori (front desk)was so nice and helpful. Darika (assistant) made me feel at ease and laugh, Dhara ( hygienist) was very thorough caring for and cleaning my gums and teeth. Dr. Butler was very nice and encouraging ,she took the time to address every issue/ concern that I had with my teeth. My visit was very pleasant and everyone was very professional and very friendly! Th…

LaTonya T.



I have used this practice for over 15 years and will never leave. Amanda, my hygienist and her assistant Julia are so kind and make a good team. What can I say about Dr Baine that has not already been said. He is so gentle and makes me very comfortable and I trust him completely. Nori at the front desk was very friendly and helpful. I hope to still be coming here in 15 more years.

Sheila S.



The staff at this office are very friendly, helpful, and professional. My family actually enjoy (smile) coming to the dentists. I will recommend these dentists to all our friends.

Carla



Thank you for seeing me on short notice. Dr Butler was very professional and did a great job.

Patrick M.



Dr.Baine and his team are great. He is highly recommended. He is the best Doctor we had.He is handsome as well with a gentle hand with a great heart.

Mfine



Best dentist and staff in town. Always helping and they do everything on site. All surgeries' thanks

Alain L.