Posted under:
General
Posted on: July 11, 2015
What Could Be Causing a White Tongue?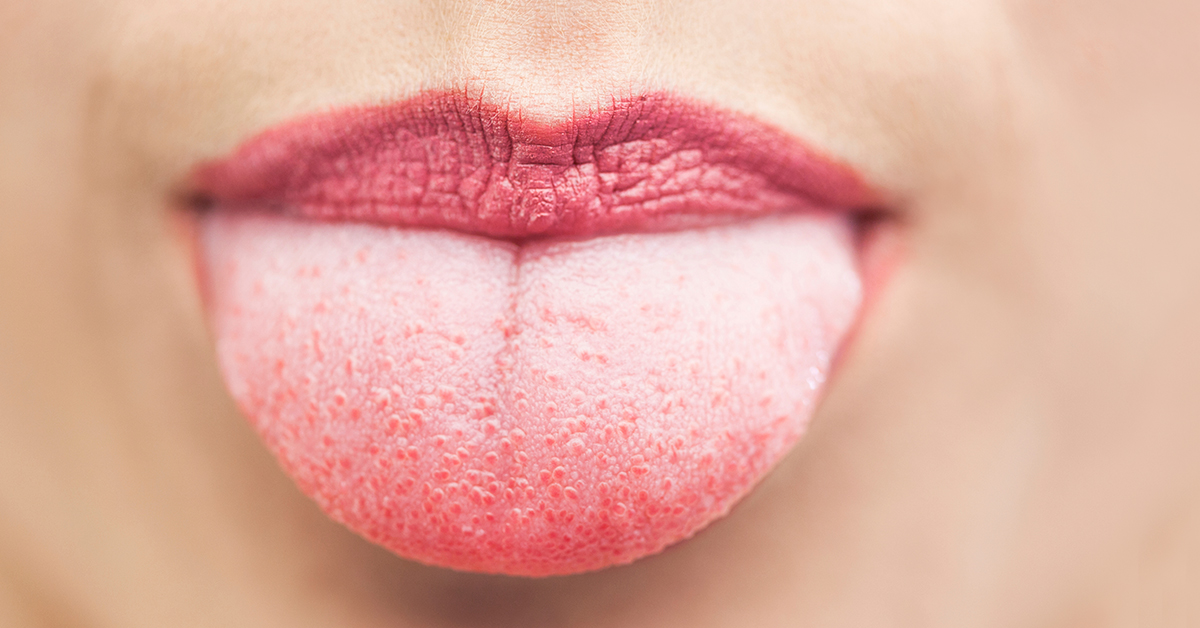 Do you suddenly have a strange coating on your tongue or completely white tongue? This could just be a buildup of debris that can be quickly wiped away, or it may be a sign of a medical issue. Only your dentist can diagnose your case, but learn more about the medical problems that may be causing your white tongue.
Oral Thrush
The Reason: Oral thrush is also called candidiasis and it results from an excess of yeast in the mouth, which creates the appearance of a coated tongue. It often occurs after you've taken antibiotics, if you're under stress, or facing an illness because these conditions disturb the balance of bacteria in your system.
The Remedy: You can wipe away the white sections of yeast. You always should brush your tongue when brushing your teeth, especially if you've been sick or on medication. Why should you brush your tongue? Since oral thrush can develop at any time, brushing your tongue on a regular basis could help to prevent any possible problems. But to completely correct the white tongue, it should be treated with an antifungal medication, tablets, or lozenges that get your system back in balance.
Oral Lichen Planus
The Reason: Oral lichen planus is a chronic inflammatory condition caused by an autoimmune response. It can result in a coated tongue, yet the coating appears as a lace-like white pattern.
The Remedy: There is really no treatment since it is related to an autoimmune response, but it should be continually monitored by a doctor since any changes could indicate oral cancer.
Linea Alba
The Reason: Instead of causing a completely coated tongue, linea alba results in a thin white line along the edges of the tongue. It is simply caused by an irritation or trauma from aggressive chewing.
The Remedy: Since biting your tongue usually causes it, no treatment is needed.
Leukoplakia
The Reason: The white coating cannot be removed with a quick cleansing with this type of coated tongue. The cause of this condition is sometimes uncertain, but it may be associated with tobacco use or a recurrent irritation in the mouth.
The Remedy: The remedy could be as simple as stopping a smoking habit, but since it results from smoking, it may be an early indication of oral cancer. It's wise to have your doctor do a biopsy and continually monitor the area for any changes.
Hairy Leukoplakia
The Reason: This condition is seen as a hairy, irregular white patch along the sides of the tongue. It's caused by the autoimmune condition called Epstein-Barr.
The Remedy: This type of coated tongue can be a recurrent problem, so people with an immune-compromising condition are usually treated with antiviral medications. If you are not suffering from a weakened immune system, then an HIV test may be given to see if there is any correlation.
To learn about our family dentistry practices in Atlanta, call us today or make an appointment.
and its affiliated practices offer affordable family dentistry and gentle, compassionate dental care in Atlanta. Our offices are conveniently located with extended hours to meet your needs. Our practices provide most dental services, from basic preventative care and general dentistry to specialized procedures and complete dental reconstruction. We accept most dental insurance plans and offer affordable financial solutions for any budget. Patient satisfaction is our top priority and we strive to provide the exceptional, affordable dental care and personal touch that lead to lasting relationships. A smiling patient is our greatest reward and we look forward to keeping those smiles healthy, beautiful, and bright. Discover affordable dentists who truly care.