The Formula for Protecting Your Child from Baby Bottle Tooth Decay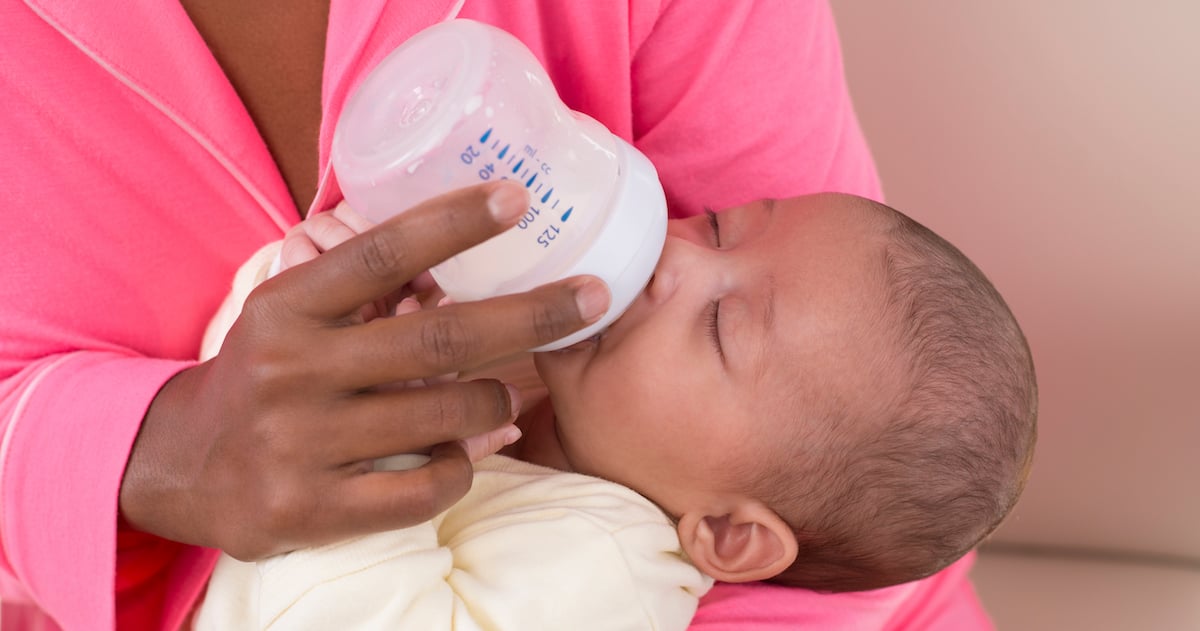 The Formula for Protecting Your Child from Baby Bottle Tooth Decay
From the moment that infants and toddlers start getting their baby teeth, they are at risk for tooth decay. According to pediatric dentists, the most common dental concern for children in the US is a condition called baby bottle tooth decay. Learn more about this dental disease and how to protect your child's dental development.
Why Baby Teeth are a Big Deal
Baby teeth typically start to appear by six months of age and are immediately susceptible to developing tooth decay. While many parents think that baby teeth don't matter because they will eventually be replaced by permanent teeth, tooth decay in young children can cause severe tooth pain and can actually do damage to their future permanent teeth. That's why pediatric dentists say it's vital to take very good care of baby teeth from the moment they emerge.
Get Your Fill of Facts on Tooth Decay in Babies and Toddlers
Tooth decay in young children is usually the result of poor dietary and dental habits. In particular, baby bottle tooth decay is caused by improper bottle-feeding routines. It usually develops when a child is regularly put to sleep with a baby bottle full of sugary formula, juice, or milk. This repeatedly exposes their teeth to sugar for a long period of time, which causes tooth decay to develop. Other causes of tooth decay in young children are frequent snacking, high sugar consumption, and lack of daily dental hygiene and regular professional dental visits.
Feed the Need for Prevention
Fortunately, there are many ways to reduce your child's risk of developing tooth decay. Follow these expert tips to save your child from dental pain and problems:
Don't give your baby or toddler a bottle filled with juice, formula, or milk during nighttime or naptime.
Try to get your baby to drink from a cup before their first birthday.
Develop healthy eating and drinking habits from a very young age.
Clean your child's baby teeth and gums with a gauze pad or washcloth when they wake, before bed, and after feedings.
Brush your child's teeth with a small, soft-bristled toothbrush and water, or a child-safe toothpaste in the morning, at night, and after meals and snacks.
As your child begins to brush on their own, supervise their cleaning techniques to make sure they brush correctly.
Take your child for regular professional dental check-ups and cleanings from pediatric dentists, starting by their first birthday.
To learn about our family dentistry practice in Atlanta, call today or make an appointment.
and its affiliated practices offer affordable family dentistry and gentle, compassionate dental care in Atlanta. Our offices are conveniently located with extended hours to meet your needs. Our practices provide most dental services, from basic preventative care and general dentistry to specialized procedures and complete dental reconstruction. We accept most dental insurance plans and offer affordable financial solutions for any budget. Patient satisfaction is our top priority and we strive to provide the exceptional, affordable dental care and personal touch that lead to lasting relationships. A smiling patient is our greatest reward and we look forward to keeping those smiles healthy, beautiful, and bright. Discover affordable dentists who truly care.