Sink Your Teeth into the Options for Restorative Dentistry for Kids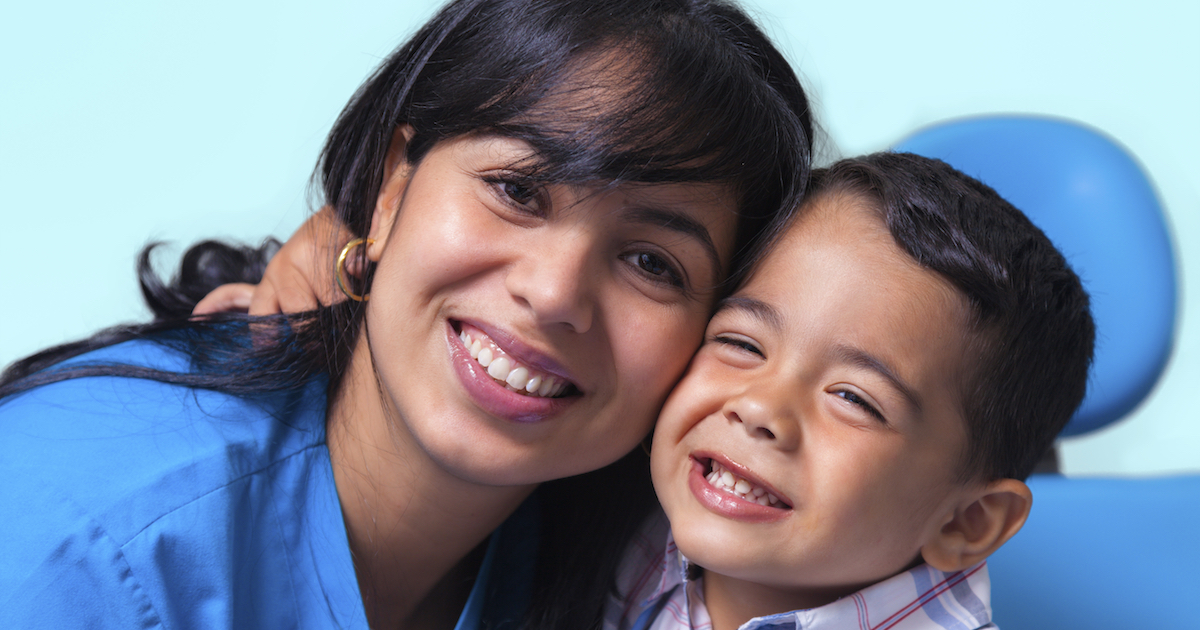 Cavities are a common condition for children, but they need to be immediately treated by a pediatric dentist to help your child avoid additional dental problems. But with so many treatment options, you may be unsure which is right for your child. Use this expert guide on restorative dentistry for kids to see the pros and cons of each option.
Preventive Resins             
This treatment is popular for many reasons, yet it also has its particular purposes. Consider these facts before choosing preventive resins:
Should only be used on very small cavities
Great preventative measure against future cavities
Extremely natural-looking
Less expensive than other treatments
Amalgam Fillings (Silver Fillings)
Amalgam fillings are another name for the traditional silver fillings you probably had when you were little. With so many advances in dentistry, you may be surprised that your pediatric dentist still offers them, but they remain a popular option. Take a look these aspects of the treatment:
Recommended for small to moderate cavities
Mainly used on the back teeth
Less natural-looking
More affordable than tooth-colored fillings
Tooth-Colored Fillings      
This is one of the more popular treatments in restorative dentistry for kids because they are more attractive and less visible than other kinds of fillings. Yet there are many considerations when deciding whether to use them, such as:
Best for small cavities in the front teeth and back teeth
Should only be in used in low-stress areas
Very natural-looking
More costly than amalgam fillings
Pre-Formed (Stainless Steel) Crowns 
When a cavity isn't treated early, the decay can damage so much of the tooth that it can't support a filling. When this happens, your child will need a crown. But you need to know the facts before selecting this dental treatment:
Should be used for severe cases of tooth decay, a tooth with a fracture or defect, or following a root canal
Extremely durable
Not as natural-looking as tooth-colored restorations
Lower cost than tooth-colored crowns
Tooth-Colored Crowns     
This option is used for the same degree of decay and dental problems as stainless steel crowns, but it's a more aesthetically-pleasing option because it's made of a tooth-colored material. But before choosing this treatment, you need to be aware of the following:
Ideal for teeth with serious decay, a dental fracture or defect, or after a root canal
May be less durable and long-lasting than stainless steel crowns
Extremely natural-looking
More expensive than the stainless steel alternative
Now that you're aware of the different treatment options, ask your pediatric dentist which treatment is best for your child.
To learn about our family dentistry practice in Atlanta, call today or make an appointment.
and its affiliated practices offer affordable family dentistry and gentle, compassionate dental care in Atlanta. Our offices are conveniently located with extended hours to meet your needs. Our practices provide most dental services, from basic preventative care and general dentistry to specialized procedures and complete dental reconstruction. We accept most dental insurance plans and offer affordable financial solutions for any budget. Patient satisfaction is our top priority and we strive to provide the exceptional, affordable dental care and personal touch that lead to lasting relationships. A smiling patient is our greatest reward and we look forward to keeping those smiles healthy, beautiful, and bright. Discover affordable dentists who truly care.