Posted under:
General
Posted on: March 7, 2016
Protect Your Child's Dental Health with Endodontic Treatment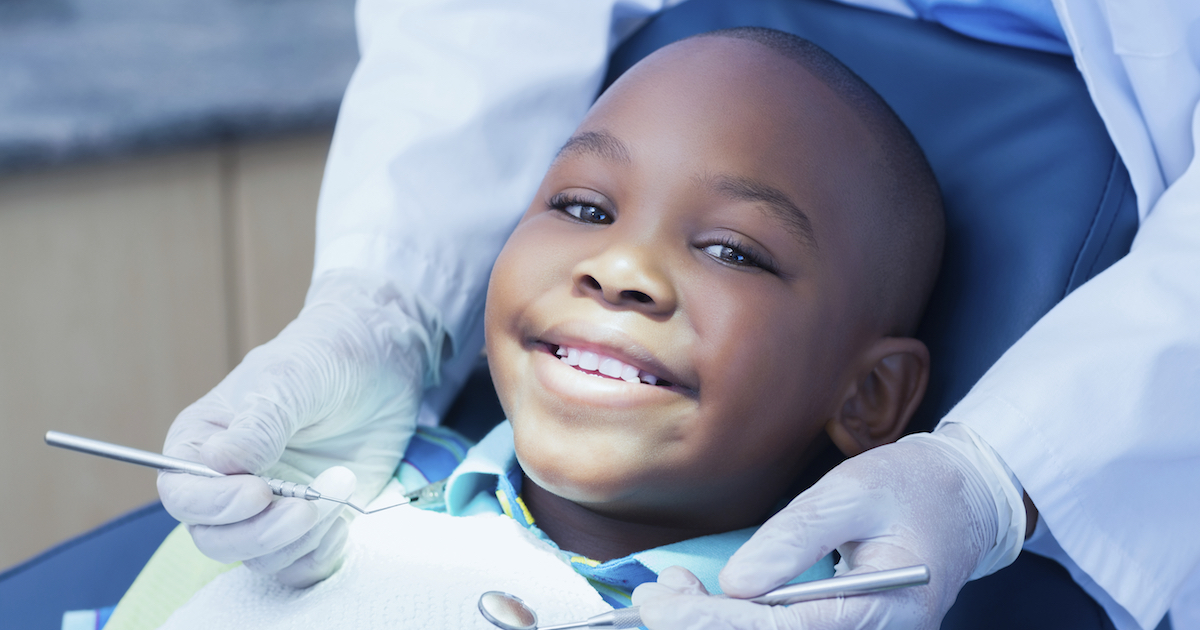 You want to protect your child's dental health, so you need to be aware of a helpful dental therapy called endodontic treatment. Discover how this therapy can save your child's teeth.
The ABCs of Endodontic Treatment
Endodontic treatment is the name of dental work done to the pulp of the tooth. The tooth's pulp contains its nerve and blood vessels. If your child has a dental injury that damages the pulp of their tooth, this is the treatment they will receive to try and save their tooth. This treatment can be done on all ages, but there are two endodontic treatments that can be performed on a child's baby teeth. One is called vital pulp therapy and the other is non-vital pulp therapy. If these therapies are not successful, your child will need to have their tooth extracted. Your child may need endodontic treatment if they experience these issues:
Unexplained tooth pain
Tooth sensitivity
A broken tooth whose pulp is exposed
The Value of Vital Pulp Therapy for Your Child
Vital pulp therapy only removes the pulp from the crown of the tooth, and doesn't touch the root. For vital pulp therapy to be effective, there can't be any swelling or abscesses. Plus, the tooth cannot be loose. There are four types of vital pulp therapy ideal for baby teeth:
Protective Base — When your child has decay in only the tooth but not the pulp, the pediatric dentist will remove all decay and place a protective substance inside of the tooth.
Indirect Pulp Cap — If the tooth decay is nearing the pulp without actually touching it, most of the decay gets removed and a special dressing is placed over any remaining decay to prevent it from later affecting the pulp.
Direct Pulp Cap — When decay or other injury harms a tiny part of the pulp, the pediatric dentist will protect the affected pulp with a strong medicine.
Vital Pulpotomy — If the upper part of the pulp gets infected by decay or injured without affecting the root, the decay gets removed from the pulp without touching the healthy root.
A View of Non-Vital Pulp Therapy in Children
Commonly known as a root canal, this procedure is performed in kids when the pulp is so damaged that it's beyond repair. All of the tooth pulp is first removed and then the tooth is filled with a special material before receiving a protective crown. This typically requires more than one visit.
To learn about our family dentistry practice in Atlanta, call today or make an appointment.
and its affiliated practices offer affordable family dentistry and gentle, compassionate dental care in Atlanta. Our offices are conveniently located with extended hours to meet your needs. Our practices provide most dental services, from basic preventative care and general dentistry to specialized procedures and complete dental reconstruction. We accept most dental insurance plans and offer affordable financial solutions for any budget. Patient satisfaction is our top priority and we strive to provide the exceptional, affordable dental care and personal touch that lead to lasting relationships. A smiling patient is our greatest reward and we look forward to keeping those smiles healthy, beautiful, and bright. Discover affordable dentists who truly care.