Posted under:
General
Posted on: February 22, 2016
Porcelain Crowns – Strongest Treatment For Restoring Your Smile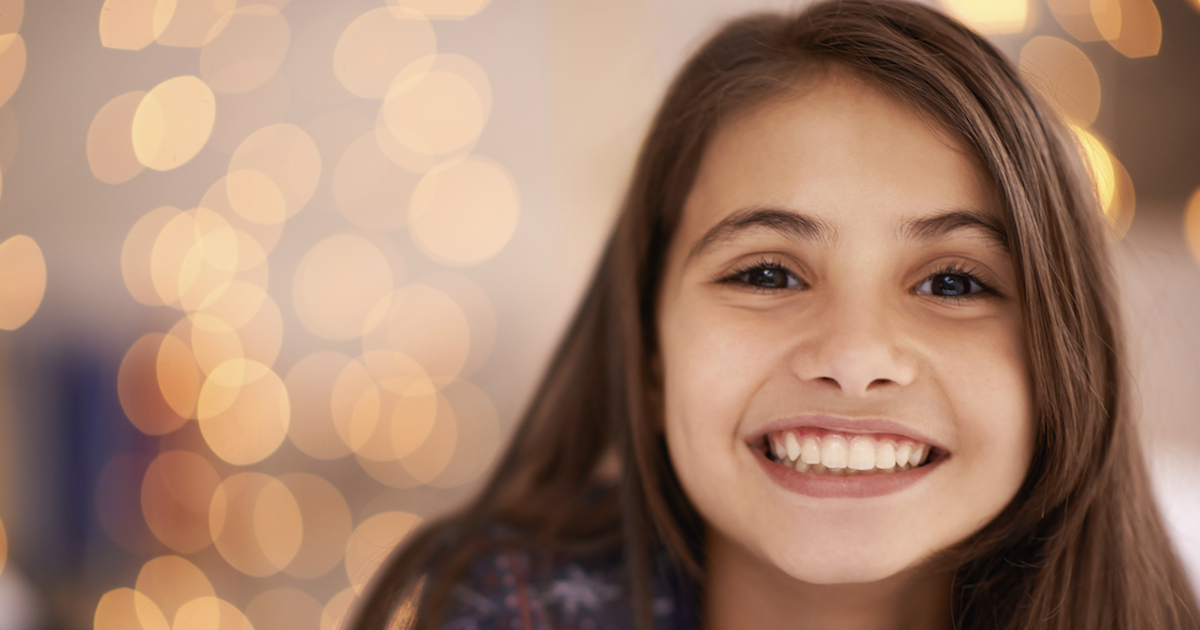 If your child's teeth are damaged or discolored, you may want to consider porcelain crowns for kids. It's one of the strongest, most durable treatments and can greatly improve their appearance. Discover whether this treatment is right for your child's needs.
See the Beauty and Benefits of Porcelain Crowns for Kids
Many children don't feel good about their smile because it's damaged or discolored. Luckily, you can improve your child's smile and their overall confidence by getting them porcelain crowns. This is a common dental treatment that offers outstanding cosmetic and restorative results. Pediatric dentists often recommend porcelain crowns for children because they're stronger than other dental treatments and can last for years with proper care. A porcelain crown can provide many dental benefits, including:
Improving the smile's overall appearance
Correcting chipped, cracked, or broken teeth
Filling gaps in teeth
Re-shaping crooked teeth
Covering badly decayed or damaged teeth
Masking stained or discolored teeth
Take a Better Look at the Porcelain Crown Procedure
When considering porcelain crowns for children, it's important to know that they're only used on a child's permanent teeth. They are made of a tooth-colored porcelain and are custom-created in a dental lab to fit your child's smile. The procedure involves these steps:
At the first dental visit, the pediatric dentist will take impressions of your child's teeth.
At this time, some of the natural tooth structure will need to be removed to allow the porcelain crown to fit. But a temporary crown will be placed over the tooth until the final crown is created.
A few weeks later, your child will return to the dental office and their custom-made porcelain crowns will be placed on their teeth.
Your child may require follow-up dental visits to check on their satisfaction and comfort.
Cover all the Considerations of Porcelain Crowns for Children
Porcelain crowns can correct many cosmetic and restorative dental problems. They are also stain-resistant, durable, and can last for many years. Yet it's important to be aware that porcelain crowns affect more of the tooth's natural structure than other treatment options, as well as costing a bit more. But the excellent results and durability they offer make them well worth it to many. Carefully weigh these factors and talk to your pediatric dentist to see if porcelain crowns are the perfect fit for your child's smile.
To learn about our family dentistry practice in Atlanta, call today or make an appointment.
and its affiliated practices offer affordable family dentistry and gentle, compassionate dental care in Atlanta. Our offices are conveniently located with extended hours to meet your needs. Our practices provide most dental services, from basic preventative care and general dentistry to specialized procedures and complete dental reconstruction. We accept most dental insurance plans and offer affordable financial solutions for any budget. Patient satisfaction is our top priority and we strive to provide the exceptional, affordable dental care and personal touch that lead to lasting relationships. A smiling patient is our greatest reward and we look forward to keeping those smiles healthy, beautiful, and bright. Discover affordable dentists who truly care.