Nurture Your Baby's Best Smile with Help from the Best Kids Dentist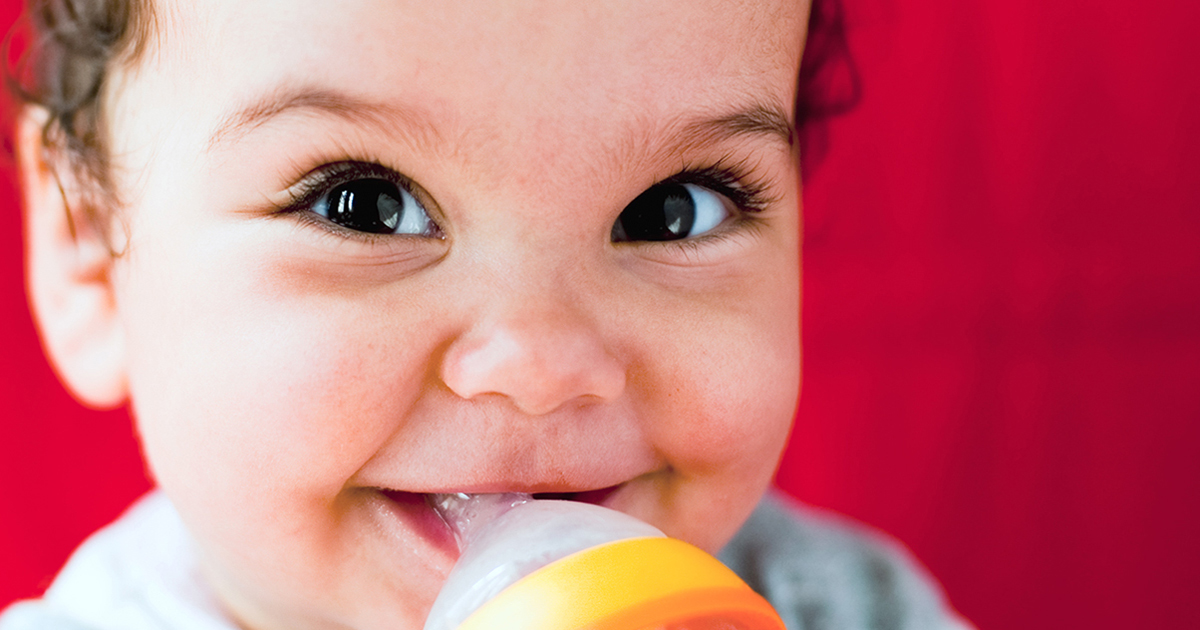 Babies are born without teeth, but they still need proper dental care from a very early age. Your child's future dental health both begins and depends on their care as a baby. To encourage good dental development and a healthy smile for life, get a taste of this dental care wisdom from family dentistry experts.
Baby Bottles Can Be a Crying Shame
Babies love their bottles because they feed their need for food and comfort. But if bottles are used improperly, they can lead to tooth decay. To protect your baby's teeth and help prevent this problem, follow these smart suggestions from pediatric dentist specialists:
Avoid letting your child use bottles filled with formula, milk, or juice overnight because the sugars and acids in the bottle's contents can stick to their teeth and cause decay.
If your child needs a nighttime bottle, fill it with water instead.
After your child has eaten or had a bottle, always clean their teeth and gums with a soft, wet cloth to remove remaining sugars and acids.
Your Pediatric Dentist May Get Fussy Over Pacifiers
Pacifiers can calm, quiet, and comfort babies. Plus, pacifiers can decrease the risk of sudden infant death syndrome. But pacifiers are only so good for so long. The best kids dentist in Atlanta may tell you that they can pose problems to dental development if used past the age of two. Sucking on a pacifier beyond that age can cause slanted teeth, jaw misalignment, and improper mouth shape. If it's challenging to wean your child off of their pacifier, ask your pediatric dentist for tactics to take it away.
The Rule of Thumb on Thumb-Sucking
Once babies bid bye-bye to pacifiers, many start sucking their thumbs instead. Thumb sucking is perfectly safe if it only occurs for a short time and it's done very gently. But the best kids dentist specialists warn that having this habit past age four or extremely strong thumb sucking can cause problems with dental development. The most frequent dental effects include bite misalignment, speech concerns, and poor palate development. Correcting these issues can be time consuming, costly, and affect your child's confidence. To avoid thumb sucking, try these simple suggestions:
Keep your child's hands busy with other distractions.
Create a reward system for halting the habit.
If it occurs while the child is sleeping, have them wear a mouth guard at night.
With these dental care tips from family dentistry experts, you can protect your child's smile and preserve their dental health.
To learn about our family dentistry practice in Atlanta, call today or make an appointment.
and its affiliated practices offer affordable family dentistry and gentle, compassionate dental care in Atlanta. Our offices are conveniently located with extended hours to meet your needs. Our practices provide most dental services, from basic preventative care and general dentistry to specialized procedures and complete dental reconstruction. We accept most dental insurance plans and offer affordable financial solutions for any budget. Patient satisfaction is our top priority and we strive to provide the exceptional, affordable dental care and personal touch that lead to lasting relationships. A smiling patient is our greatest reward and we look forward to keeping those smiles healthy, beautiful, and bright. Discover affordable dentists who truly care.