Make Dental Care Fun for Kids with These Amazing Dental Discoveries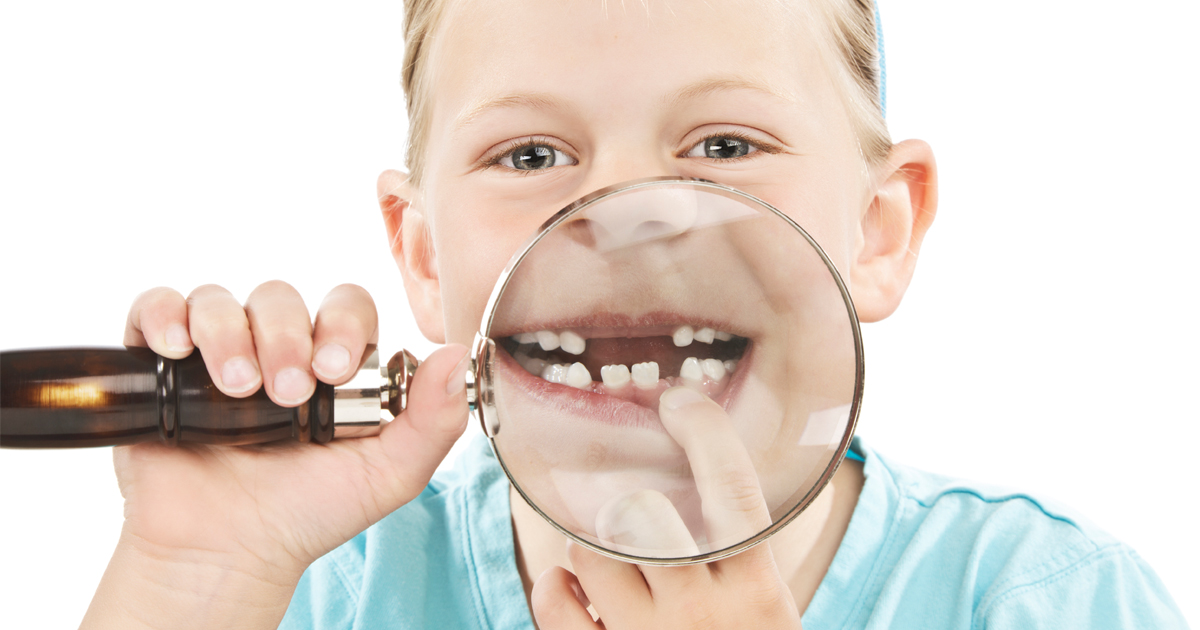 Many kids are fascinated by their teeth. They get excited when they lose a tooth and love to watch new teeth emerge. Share these truths about teeth to capture this captivation and encourage their interest in dental care.
Tooth Decay is the Top Dental Disease in Kids
According to pediatric dentists, tooth decay is the leading cause of dental disease in children and it's often due to poor dental care. To protect your child's dental health, you must encourage healthy hygiene habits from a very young age. Your child should start visiting a kid's dentist no later than their first birthday to ensure proper dental development. From this point on, your kid's dentist should be a source of information, guidance, and treatment to help you protect your child's smile. The pediatric dentist will advise you on good oral hygiene at home, as well as become a familiar place to bring your child for regular check-ups and cleanings.
Sharing Can Harm Your Health
While sharing toys and games is good for your child, some types of sharing are bad for their health. Kids shouldn't use the same forks, spoons, or utensils as their family or friends since this can spread germs and tooth decay. And pediatric dentists say it's never good to share another person's toothbrush because this can spread bacteria that leads to dental and medical problems.
Tooth Decay is Caused by Germs, Not Goodies
People usually think that candy causes cavities. But sugar shouldn't be blamed because it's germs that lead to decay. The sweets and treats a child eats aren't the root of the problem. What matters is their dental care and how well kids clean their teeth after eating their favorite treats. When kids don't brush and floss, a sticky coating of plaque develops on their teeth. Germs live in this plaque and attack the teeth by producing decay. But by ensuring that your child maintains good oral hygiene habits and sees a pediatric dentist for regular check-ups and cleanings, then no food should be off limits.
Flossing is Fundamental for Kids
Did you know that children need to floss by the age of two or three? According to pediatric dentists, you should start flossing between your child's teeth as soon they have two teeth that touch or their molars have moved together. At this point, food and germs can get caught between their teeth and lead to dental care problems. But by flossing their teeth at least once a day, you can remove this excess debris and keep your child's smile healthy. Ask you kid's dentist for help and hints on flossing a young child's teeth.
To get the dental care you deserve from an affordable dentist in Atlanta, call one of our affiliate practices today or make an appointment.
and its affiliated practices offer affordable family dentistry and gentle, compassionate dental care in Atlanta. Our offices are conveniently located with extended hours to meet your needs. Our practices provide most dental services, from basic preventative care and general dentistry to specialized procedures and complete dental reconstruction. We accept most dental insurance plans and offer affordable financial solutions for any budget. Patient satisfaction is our top priority and we strive to provide the exceptional, affordable dental care and personal touch that lead to lasting relationships. A smiling patient is our greatest reward and we look forward to keeping those smiles healthy, beautiful, and bright. Discover affordable dentists who truly care.