Posted under:
General
Posted on: October 3, 2015
How to Heal and Deal with Sensitive Teeth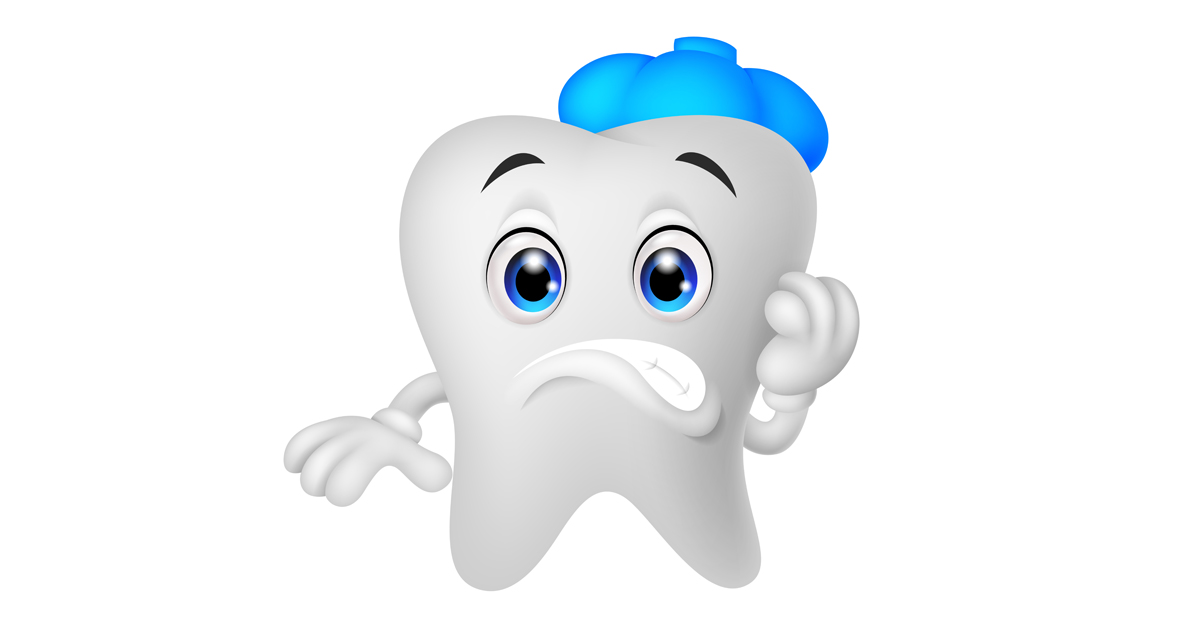 Have you felt a strange stinging sensation or a piercing pain when your teeth are exposed to heat, cold, air, or pressure? It sounds like you suffer from sensitive teeth. You share this struggle with close to 45 million Americans, but you can soothe your tooth sensitivity with the following helpful hints.
Culprits in Tooth Sensitivity
Teeth become sensitive when the outer surface of the tooth, called the enamel, erodes, exposing the inner layer of the tooth known as dentin. The dentin is closer to the nerves, which makes teeth feel sensitive when touched. The most common causes of this discomfort include:
Overly rigorous brushing can lead to loss of tooth enamel and exposure of the dentin
Teeth grinding can destroy tooth enamel and result in sensitivity
Mild to serious gum recession
Acidic beverages can erode tooth enamel and lead to dentin exposure.
Excessive dental treatments, such as frequent tooth whitening and numerous tooth restoration procedures, can erode tooth enamel and make teeth sensitive over time
Aging can cause the surface of teeth to wear down with time
Treating Sensitive Teeth
The only way to truly know the source of your sensitivity is to visit an affordable dentist for a dental examination. To determine the root of your sensitive teeth, the dentist will dispense a spray of air over each tooth. To provide instant relief, the dentist may apply an in-office desensitizer that places a protective coating over the teeth, reducing overall sensitivity. Severe cases of tooth sensitivity may require dental restorative treatment, but most people find relief with a variety of at-home treatments.
4 Fixes for Sensitive Teeth
There are many ways to alleviate the discomfort of tooth sensitivity. An affordable dentist can advise you about the most beneficial and cost-effective treatments available to you. Your options include:
In severe cases of tooth sensitivity, in-office desensitizers can offer even greater relief, sometimes lasting for years.
Over-the-counter desensitizers can often augment and extend these in-office treatments.
Brushing with a soft-bristled toothbrush can ease tooth sensitivity.
Fluoride toothpastes and rinses can make tooth nerves less sensitive.
To learn about our family dentistry practice in Atlanta, call today or make an appointment.
offers affordable family dentistry and gentle, compassionate dental care in Atlanta. Our offices are conveniently located with extended hours to meet your needs. At , we provide most dental services, from basic preventative care and general dentistry to specialized procedures and complete dental reconstruction. We accept most dental insurance plans and offer affordable financial solutions for any budget. Patient satisfaction is our top priority and we strive to provide the exceptional, affordable dental care and personal touch that lead to lasting relationships. A smiling patient is our greatest reward and we look forward to keeping those smiles healthy, beautiful, and bright. Discover an affordable dentist who truly cares at .