How a Kids Dentist Can Help Teach Your Kids to Care About Dental Care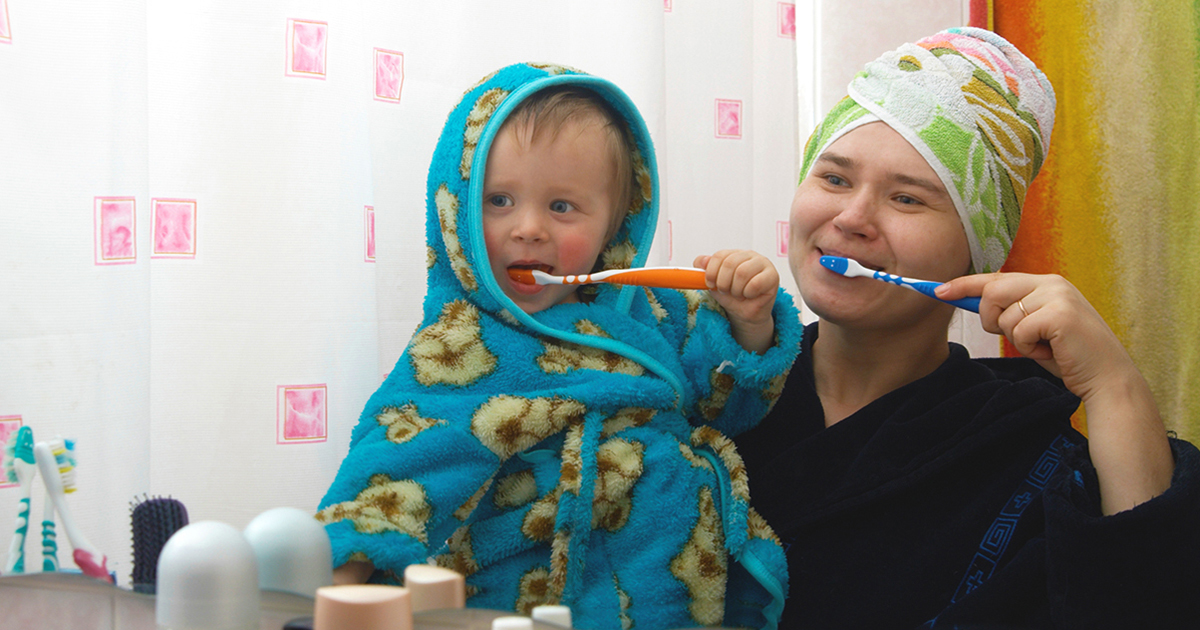 Your child's dental health is in your hands and you need to instill healthy habits for taking care of their teeth. But some parents aren't sure how to teach proper oral care. To help you encourage your child to develop a dental routine, use these simple teaching tips and find the best pediatric dentist in Atlanta.
Start Early to Stop Later Problems
Give your child a head start on a healthy smile by teaching them good dental habits from an early age. First, find your child the best pediatric dentist and take them for regular check-ups and cleanings.A child's first visit to a kids dentist should occur by their first birthday. Once their baby teeth begin to appear, start cleaning these teeth every day. When you child gets a little older, make brushing a fun experience and let them feel in charge by selecting their favorite toothbrush color and choosing the flavor of toothpaste. Make dental appointments a pleasure by having your child meet the kids dentist before their first appointment. And praise your child every time they practice good dental habits.
Begin with the Basics of Brushing
According to the best pediatric dentists, it isn't always easy to teach kids how to brush. Even some adults never learned how to brush their teeth properly. But the sooner your child understands the right way to brush, the faster they'll make it a habit for life. Teach your child these guidelines to build their brushing skills:
Select a soft-bristled brush to protect your tooth enamel and avoid irritating gums.
Hold the toothbrush at a 45-degree angle.
Use gentle, circular motions to carefully clean every tooth.
Brush after meals or at least two to three times each day.
Gently brush the roof of the mouth and the tongue to keep bacteria away.
Each brushing session should last for around two minutes to ensure that all teeth are reached and cleaned.
Foster Flossing Every Day
Flossing is an essential part of maintaining oral hygiene. While some parents wonder if flossing is safe for young children, your kids dentist will strongly agree that flossing is important for keeping kids' teeth clean. In fact, many kids have an easier time with flossing than with brushing. Be sure to always watch your child floss to ensure their protection and the proper flossing technique. To teach your child to floss, follow these simple tips:
Have the child roll the floss around their fingers.
Tell them to insert the floss between each tooth.
Using a back-and-forth motion, guide the floss against the sides of each tooth.
Curve the floss at the top of each tooth to clean below the gumline.
Continue this process on every tooth with a fresh section of floss.
The more that your child practices their oral care routine, the sooner they'll turn good dental care into a lifelong habit.
To learn about our family dentistry practice in Atlanta, call today or make an appointment.
and its affiliated practices offer affordable family dentistry and gentle, compassionate dental care in Atlanta. Our offices are conveniently located with extended hours to meet your needs. Our practices provide most dental services, from basic preventative care and general dentistry to specialized procedures and complete dental reconstruction. We accept most dental insurance plans and offer affordable financial solutions for any budget. Patient satisfaction is our top priority and we strive to provide the exceptional, affordable dental care and personal touch that lead to lasting relationships. A smiling patient is our greatest reward and we look forward to keeping those smiles healthy, beautiful, and bright. Discover affordable dentists who truly care.