Posted under:
General
Posted on: May 2, 2016
Expert Tips on Teething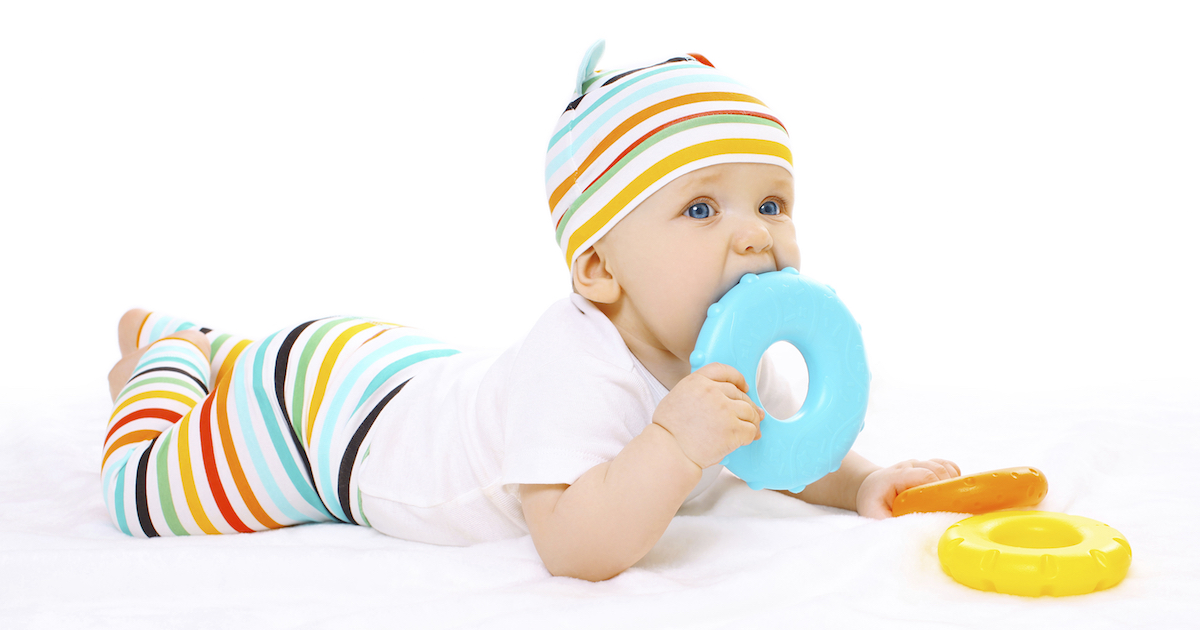 Teething affects every baby differently, with some children having painful teething symptoms and others showing very mild signs of teething, if any. To help ease your mind and your baby's teething symptoms, dental experts answered your top teething questions, from when do babies start teething to how can we take the ache away?
Timeline for Teething
Many parents wonder when do babies start teething and worry about what to expect. While every child develops at their own pace, teething typically begins around six months of age, yet you may notice signs of teething at any time between three months and the child's first birthday.
Top Tips on Teething
Most babies experience some degree of discomfort when their teeth start to come in. To help soothe any sort of pain, use these helpful tips on teething to keep your baby calm and comfortable:
Gently massage your baby's gums with a moist, cool washcloth.
Place a wet washcloth in the freezer and then hold it against the child's gums for a few minutes at a time.
Try giving your baby a firm rubber teething ring to gnaw on.
Do not give your child liquid-filled teething rings or any breakable plastic objects.
Serve your baby soft, chilled foods like yogurt or applesauce.
Give your child a bottle filled with cool water, rather than milk or juice, which can lead to tooth decay.
Avoid using topical pain relievers on your baby's gums because they do very little for pain and can be harmful for young children.
Be sure to take your baby for a pediatric dental visit by their first birthday to check on their dental development and learn more about their dental needs.
To learn about our family dentistry practice in Atlanta, call today or make an appointment.
and its affiliated practices offer affordable family dentistry and gentle, compassionate dental care in Atlanta. Our offices are conveniently located with extended hours to meet your needs. Our practices provide most dental services, from basic preventative care and general dentistry to specialized procedures and complete dental reconstruction. We accept most dental insurance plans and offer affordable financial solutions for any budget. Patient satisfaction is our top priority and we strive to provide the exceptional, affordable dental care and personal touch that lead to lasting relationships. A smiling patient is our greatest reward and we look forward to keeping those smiles healthy, beautiful, and bright. Discover affordable dentists who truly care.