Brush Up on How to Care for Your Baby's Oral Health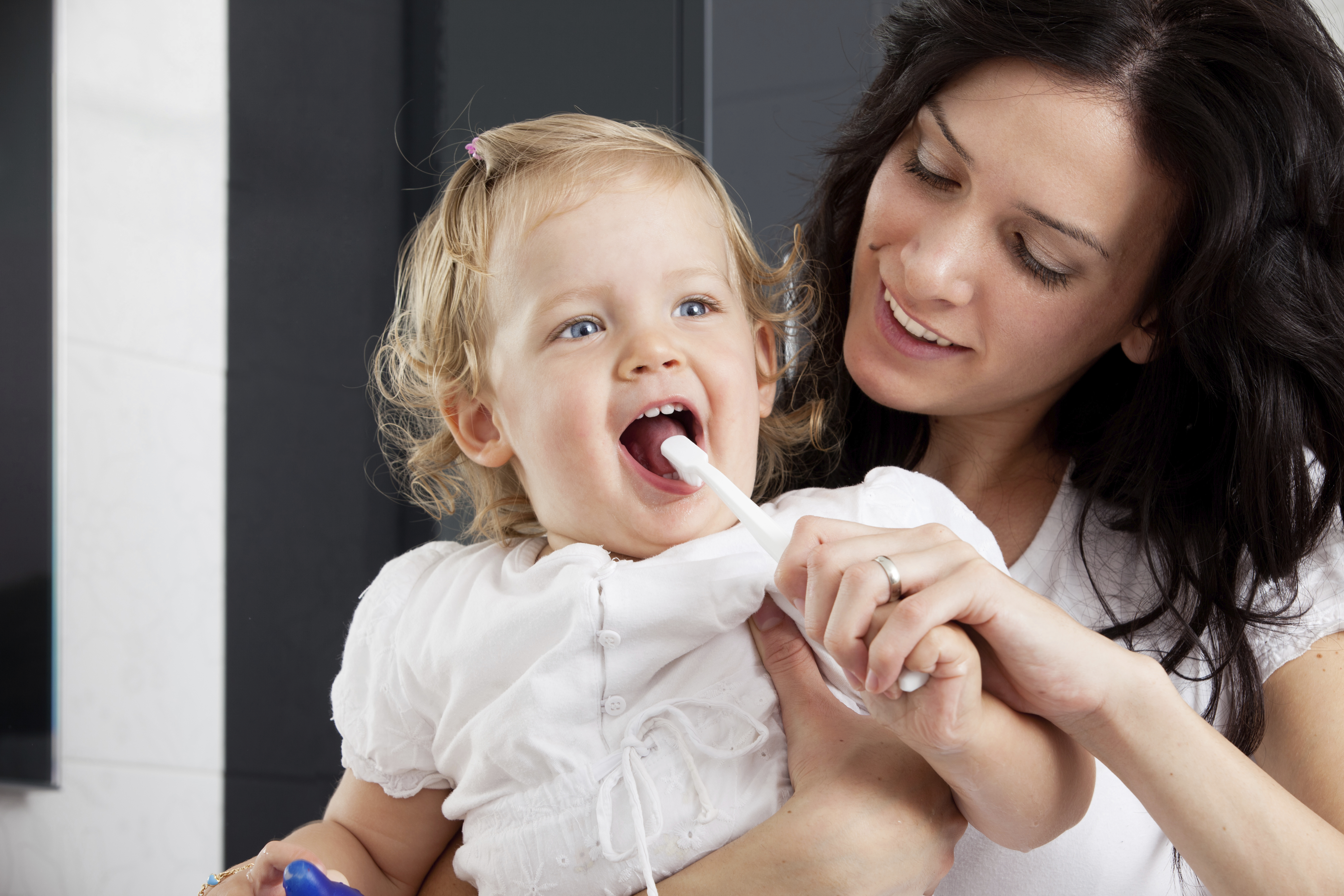 Your baby's oral health is more important than you may think, so you need to baby your child's teeth to ensure their healthy dental development.
The Time to Take Babies to Pediatric Dentists
Many parents are surprised to learn that babies need to have their first visit with pediatric dentists before their first birthday. That's because most children start getting their teeth as young as six months of age, with their full set of baby teeth emerging by age three. As soon as you see your child's teeth start to erupt, call a pediatric dentist for an initial examination. By taking your baby for a professional dental visit before age one, you can check on your baby's oral health development, as well as spot early signs of tooth decay, and learn the proper infant dental health care routine.
How to Feed for Healthy Teeth
Daily diet has a huge effect on your baby's oral health. Since your baby's diet is in your hands, use these trusted tips to prevent dental decay and disease:
Avoid giving bottles filled with juice, milk, or formula at both nighttime and naptime because the sugars in the liquid can promote tooth decay.
If your child won't fall asleep without a bottle, fill it up with plain water instead.
Try to only give sugary drinks at mealtimes so the sugars can be naturally scrubbed away by the eating process.
Daily Dental Care Tips for Babies: Caring for Baby's Mouth
It's important to develop good infant dental health habits to protect your child's developing teeth and establish a lifetime of proper dental care. Pediatric dentists recommend the following care and cleaning techniques:
Clean your baby's teeth and gums in the morning and before bed, as well as after meals and snacks.
To clean your child's gums, moisten a soft cloth with warm water to gently wipe their gums.
When your baby's teeth start to erupt, clean their teeth with a soft-bristled baby toothbrush and a small smear of child-safe toothpaste at least twice a day, or as recommended by their pediatric dentist.
Soothe teething pain with a chilled teething ring and by gently wiping the child's gums with a cold washcloth both before and after meals.
Take your baby for regular professional dental cleanings, beginning no later than their first birthday.
To learn about our family dentistry practice in Atlanta, call today or make an appointment.
and its affiliated practices offer affordable family dentistry and gentle, compassionate dental care in Atlanta. Our offices are conveniently located with extended hours to meet your needs. Our practices provide most dental services, from basic preventative care and general dentistry to specialized procedures and complete dental reconstruction. We accept most dental insurance plans and offer affordable financial solutions for any budget. Patient satisfaction is our top priority and we strive to provide the exceptional, affordable dental care and personal touch that lead to lasting relationships. A smiling patient is our greatest reward and we look forward to keeping those smiles healthy, beautiful, and bright. Discover affordable dentists who truly care.