Baby Your Infant's Teeth with Helpful Hints from Pediatric Dentists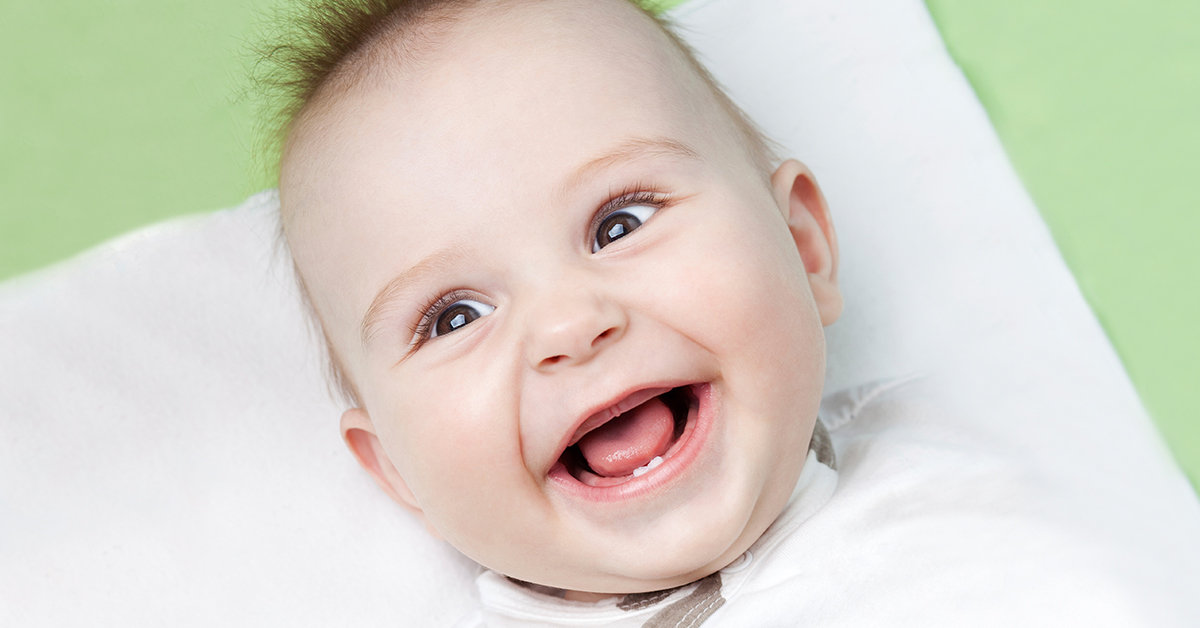 Your child's baby teeth affect the development of their permanent teeth. By giving these tiny teeth the care and attention they need, your child will have a head start on a better, healthier smile. Follow these dental tips and tactics to satisfy your baby's needs.
Babies Are Crying for a Pediatric Dentist
Did you know that infants need to go to the dentist? Taking your baby for regular check-ups can contribute to their healthy dental development. Find an expert in family dentistry and schedule your baby's first dental visit by their first birthday, or as soon as their first tooth appears.
A Little Dental Care Makes a Big Difference
Experts in family dentistry agree that an infant's teeth and gums must have daily attention. This surprises many parents who assume that their children don't need to have dental care until they get their baby teeth. To help you treat your baby to the proper dental care, visit a pediatric dentist and follow this routine:
Gums Guidelines: Gently clean your infant's gums with soft gauze after feedings and at bedtime, beginning long before their baby teeth emerge.
Brushing Basics: As soon as their baby teeth appear, begin brushing these tiny teeth with a small, soft-bristled toothbrush and a pea-sized amount of a mild toothpaste after each feeding and right before bed.
Flossing Firsts: Start gently flossing your child's baby teeth at least once a day as soon as two teeth emerge side-by-side.
Baby Bottles Can Feed Decay
Many parents don't realize that baby bottles can contribute to tooth decay. The sugars and acids in the formula, milk, and juices can cling to their teeth and cause decay. To protect your baby from this problem while you're still bottle-feeding, take this advice:
Always clean your child's teeth after feedings.
Give your baby water in their nighttime bottles instead of formula, milk, or juices to ensure that sugars and acids don't stay on their teeth overnight.
Wean your baby off of bottles by the age of one.
When to Pass On the Pacifier
Parents love pacifiersbecause they soothe babies, provide quiet distraction, and help children fall asleep. But pacifiers can lead to later dental problems like misalignment or crooked teeth if they're used too long. These problems may begin to develop if pacifiers are used for more than three years. That's why it's wise to wean your child off of pacifiers by the time they're two years old. If you find it hard to comfort your child without a pacifier, ask your pediatric dentist for healthier ways to soothe your baby.
Try these simple dental suggestions from family dentistry experts to nurture your child's healthy smile.
To learn about our family dentistry practice in Atlanta, call today or make an appointment.
and its affiliated practices offer affordable family dentistry and gentle, compassionate dental care in Atlanta. Our offices are conveniently located with extended hours to meet your needs. Our practices provide most dental services, from basic preventative care and general dentistry to specialized procedures and complete dental reconstruction. We accept most dental insurance plans and offer affordable financial solutions for any budget. Patient satisfaction is our top priority and we strive to provide the exceptional, affordable dental care and personal touch that lead to lasting relationships. A smiling patient is our greatest reward and we look forward to keeping those smiles healthy, beautiful, and bright. Discover affordable dentists who truly care.