Advice from Pediatric Dentists About Your Child's Dental Development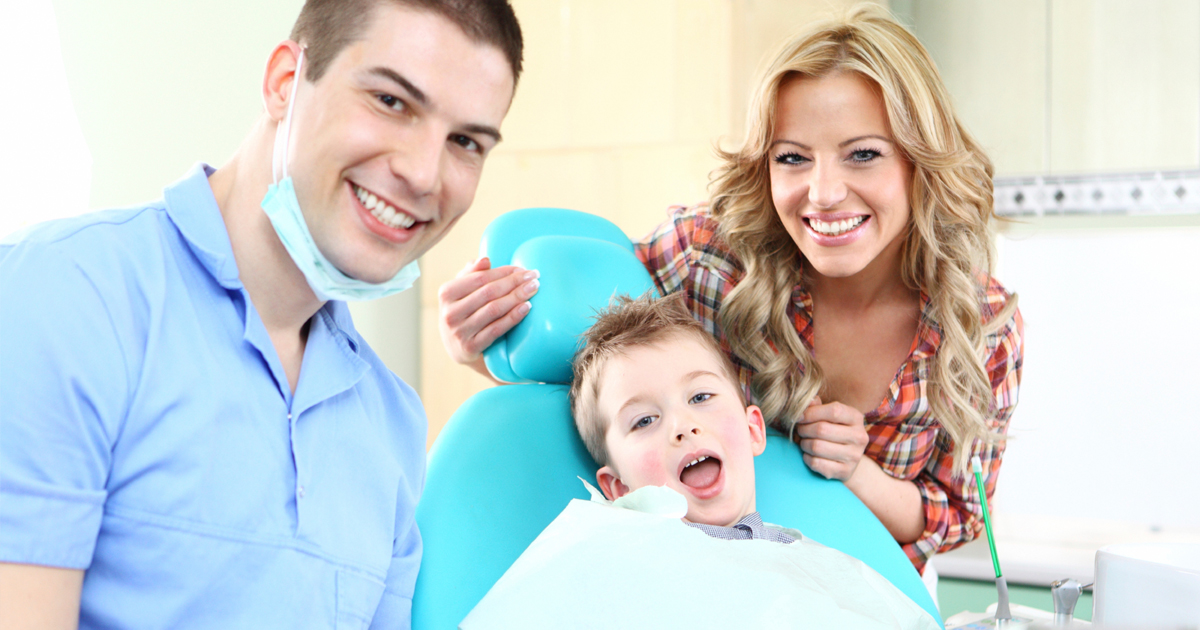 As you watch your child grow, you need to ensure that they develop healthy habits, especially in terms of heir teeth. Take these expert tips from pediatric dentists to give your child a lifetime of dental health.
The Birth of Baby Teeth
Pediatric dentists say that your child's baby teeth can actually predict their future dental development. Their baby teeth establish space for their permanent teeth, as well as allow for healthy nutrition and proper speech. That's why these tiny teeth require proper care. It's essential to take your child to a see a pediatric dentist as soon as their first tooth erupts, but no later than their first birthday. This will allow your kid's dentist to monitor your child's dental development and guide you on at-home care.
Taking Care of Toddler Teeth
After all of your child's baby teeth emerge, it's important to take care of them since they affect the child's jaw development. You must take your toddler to a pediatric dentist for regular check-ups and cleanings to detect dental problems early and get them the treatments they need. Your kid's dentist can also instruct you on healthy hygiene at home since baby teeth are prone to cavities from improper dental care and the sugars they take in from bottles. The dentist can help you determine what to put in their bottles, along with when to wean your child off them. Be assured that using pacifiers and thumb sucking are common at this age, but will need to stop if they're harming their dental development. At home, you need focus on the following:
Encourage your child to take care of their teeth through practice and praise.
Supervise and help then with daily brushing and flossing
Check for dental effects of thumb sucking and try to stop the habit
Pay attention to their nutrition and bottle-feeding behaviors
Childhood Concerns and Care
School-aged children have special dental concerns that require specific care. Pediatric dentists suggest that athletic kids should use a mouth guard to protect their teeth during sports and activities. An unhealthy diet can cause tooth decay and gum disease, so you need to ensure that they take care of their teeth at home and get regular professional check-ups and cleanings. And as more teeth emerge, your child may face overcrowding or misalignment that require braces. Talk to your kid's dentist about protective dental measures and appropriate treatments to keep your child's smile healthy.
Treatment for Teen Teeth
At this age, kids are very self-conscious and an unhealthy smile can affect their overall confidence. Many may also have braces to correct dental problems. It's important for your teen to maintain healthy eating habits and practice proper dental care to ensure a healthy, attractive smile. Your kid's dentist remains an important source of guidance and treatment to help your teen grow into an adult who loves their smile.
To learn about our family dentistry practice in Atlanta, call today or make an appointment.
offers affordable family dentistry and gentle, compassionate dental care in Atlanta. Our offices are conveniently located with extended hours to meet your needs. At , we provide most dental services, from basic preventative care and general dentistry to specialized procedures and complete dental reconstruction. We accept most dental insurance plans and offer affordable financial solutions for any budget. Patient satisfaction is our top priority and we strive to provide the exceptional, affordable dental care and personal touch that lead to lasting relationships. A smiling patient is our greatest reward and we look forward to keeping those smiles healthy, beautiful, and bright. Discover an affordable dentist who truly cares at .