A Parent's Guide to Dental Care for Infants As They Grow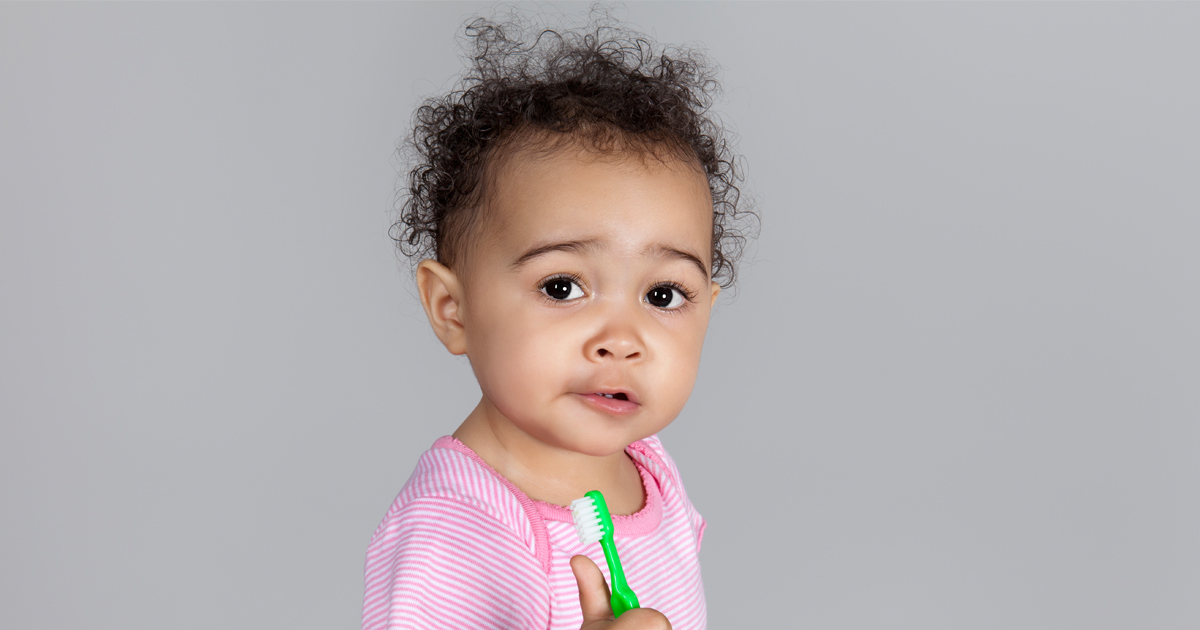 As a parent, you want your child to be happy, healthy, and confident. One way to achieve this is by protecting their dental development. Find the answers to many of your questions about helping your child have a healthier smile.
The Basics from Birth to One-Year Old
Did you know that your baby's mouth needs dental care before their teeth even emerge? Pediatric dentists advise establishing healthy habits at a very young age by cleaning your baby's gums with a moist washcloth or gauze pad following every feeding. Continue this recommended dental care for infants even after their first tooth appears, which typically occurs at six months of age. After more teeth come in, start brushing these tiny teeth with a small baby toothbrush and cool water. Most importantly, take your baby to a kid's dentist for their first oral examination as soon as their first tooth emerges. Pediatric dentists strongly recommend seeking out professional dental care for infants no later than their first birthday to give them a head start on a healthy smile.
Dental Dos and Don'ts from Age 1 to Age 3
During this time, your child will probably want to hold their own toothbrush, but will still need your help to brush their teeth properly. You need to continue brushing your child's teeth twice each day with a soft-bristled toothbrush. Use a gentle scrubbing motion to teach your child to brush with care. Pediatric dentists recommend using a small smear of toothpaste for children under age 2, increasing to a pea-sized amount for children over this age. It's time to start flossing their teeth as soon as they have two teeth that touch. Don't expert your child to have the skills to floss on their own until they're at least 9 years old. You should also have started taking your child for regular professional cleanings and check-ups every six months, or as advised by your pediatric dentist.
Tooth Truths from 4 to 5 Years Old
Around this age, many children want to start brushing their own teeth. If so, you need to teach your child the proper way to brush. You can also ask your kid's dentist to show your child the most kid-friendly techniques. While it's important to let your child practice brushing daily, you need to supervise to ensure that they're cleaning their teeth correctly. Get your child a new toothbrush every three months or as soon as its bristles look worn to keep their mouths clean and their brushing at its best.
Dental Rules for School-Aged Kids from 7 to 8 Years Old
By now, your child should be brushing their teeth on their own with a regular-sized toothbrush, but you need to still occasionally check on how well they're actually brushing. Ask your kid's pediatric dentist for special tablets that will stain the sections of their teeth where plaque has started to accumulate. This will show where your child needs to brush better.
Follow these helpful hints to protect your child's smile and begin a lifetime of healthy dental care.
To get the dental care you deserve from an affordable dentist in Atlanta, call one of our affiliate practices today or make an appointment.
and its affiliated practices offer affordable family dentistry and gentle, compassionate dental care in Atlanta. Our offices are conveniently located with extended hours to meet your needs. Our practices provide most dental services, from basic preventative care and general dentistry to specialized procedures and complete dental reconstruction. We accept most dental insurance plans and offer affordable financial solutions for any budget. Patient satisfaction is our top priority and we strive to provide the exceptional, affordable dental care and personal touch that lead to lasting relationships. A smiling patient is our greatest reward and we look forward to keeping those smiles healthy, beautiful, and bright. Discover affordable dentists who truly care.