A Grown-Up's Guide to Dental Care for Infants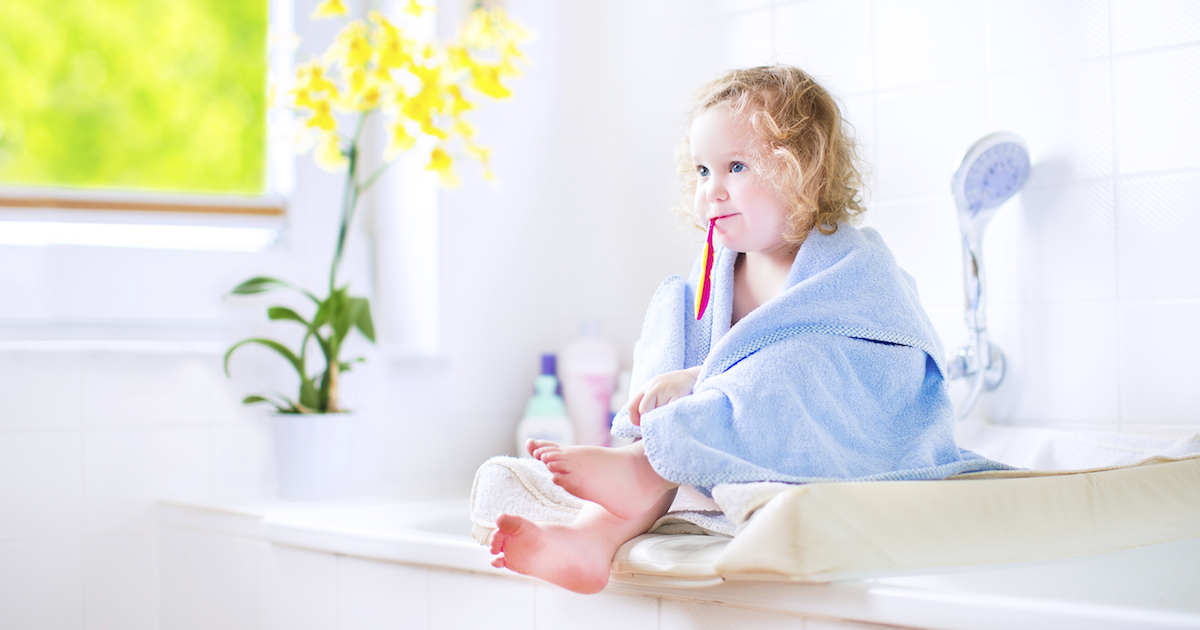 As a parent, your child's dental health is in your hands. Discover how to give your child the gift of a healthy smile.
Why Baby Teeth Need to be Babied
Since baby teeth are temporary, many parents don't think they're important. But according to pediatric dentists, these tiny teeth actually serve some very vital functions and can make a major difference in a child's dental development. This is why parents need to practice proper dental care for infants. Baby teeth are essential for:
Securing space for permanent teeth
Guiding permanent teeth into the proper positions
Ensuring appropriate jawbone and muscle development
Developing proper speech patterns
Chewing food
Providing an attractive appearance
The Development of Baby Teeth
A child's teeth start forming before birth. And while every child's pace is different, pediatric dentists say that a child's dental development follows these general guidelines:
Birth – Parents should talk to a kid's dentist about proper dental care for infants
6 to 10 Months – While teething is variable among babies, the first lower central baby teeth typically emerge by this time
1 year old – A child should start visiting a kid's dentist on a regular basis
3 years old – All 20 baby teeth should be visible
6 years old – Baby teeth should begin to fall out and be replaced by permanent teeth
6 to 8 years old – A child should lose their front baby teeth
9 to 13 years old – The back baby teeth should fall out by this time
21 years old – A child's permanent dental development should be complete
Your Kid's Dentist isn't Kidding about Baby Bottle Tooth Decay
All too often, infants' and toddlers' emerging teeth are exposed to the sugars in milk, formula, juices, and other sweetened drinks for long periods of time. This prolonged exposure to these sugars can lead to a form of serious tooth decay known as baby bottle tooth decay. To prevent this problem, pediatric dentists say that a child's nighttime and naptime bottles should only be filled with water. They also advise parents to gently wipe the child's gums and teeth with a damp cloth or toothbrush after they've had sugary drinks. Finally, toddlers and older children using Sippy cups should only be given water between meals or with snacks. By following these dental directions, parents can help their baby grow up with a healthy smile.
To learn about our family dentistry practice in Atlanta, call today or make an appointment.
offers affordable family dentistry and gentle, compassionate dental care in Atlanta. Our offices are conveniently located with extended hours to meet your needs. At , we provide most dental services, from basic preventative care and general dentistry to specialized procedures and complete dental reconstruction. We accept most dental insurance plans and offer affordable financial solutions for any budget. Patient satisfaction is our top priority and we strive to provide the exceptional, affordable dental care and personal touch that lead to lasting relationships. A smiling patient is our greatest reward and we look forward to keeping those smiles healthy, beautiful, and bright. Discover an affordable dentist who truly cares at .