5 Bad Dental Habits Harming Your Great Smile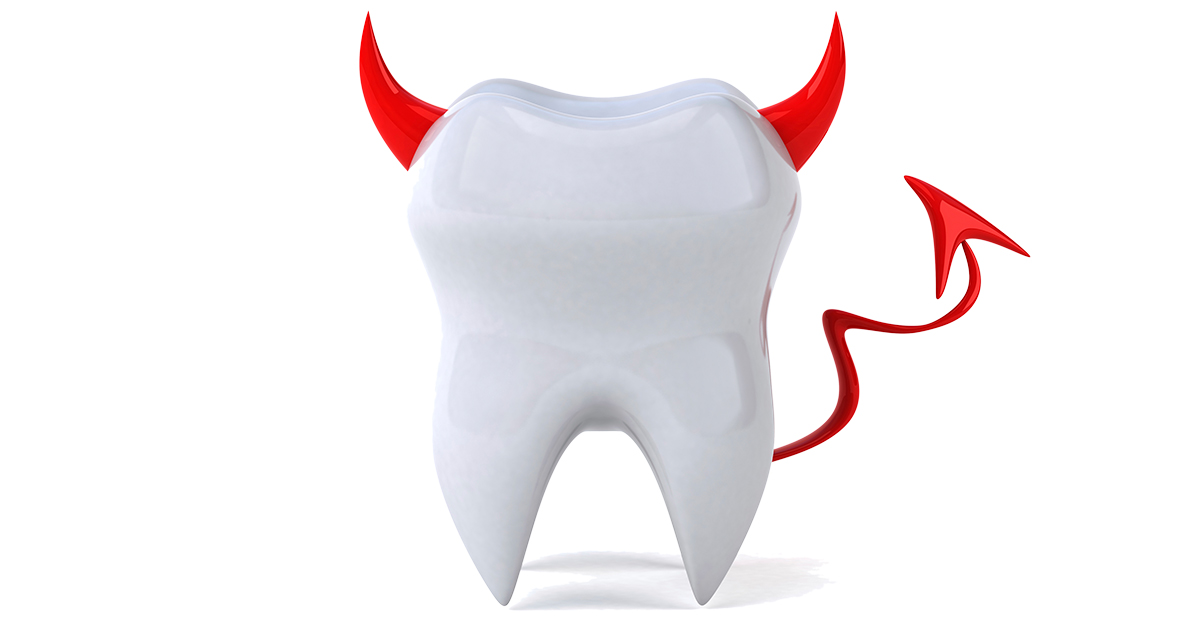 You may think that you practice good dental care, but you might have some bad dental habits and not even know it! See if you have any of these dangerous habits and learn how to make them a memory.
Drinking soda is one of those bad dental habits you should break before it causes serious dental damage. Sodas are full of acids and sugar that wear away your protective tooth enamel and lead to cavities over time. Cut out or cut down on your intake of sodas and, if you must drink them, sip them through a straw to reduce their contact with your teeth and rinse with water right after.
Regardless of how thoroughly you brush your teeth, you must also floss to remove the bacteria trapped within teeth that can't be reached with a toothbrush. If you don't remove it, the bacteria can turn into into plaque, causing cavities, gum disease, and other problems. To prevent these dental care problems, simply floss once a day.
Brushing too hard and using a hard-bristled toothbrush are two of the most common bad dental habits. Many people think that applying more pressure will get their teeth cleaner, but harsh brushing will cause tooth sensitivity, make gums recede, and erode tooth enamel. When they're asked about how to cure bad dental habits like these, dental care experts advise taking a gentler approach with tooth brushing. Select a soft-bristled toothbrush and use a soft, circular motion for two minutes, twice a day.
When you open bags or hold pens in your teeth, you're using your teeth as tools and this can cause them to crack and break, while also damaging prior dental work. To prevent this dental care damage, keep real tools nearby to handle tasks instead of using your teeth.
Avoiding the dentist is one of the worst bad dental habits. Despite how well you may take care of your teeth at home, only a dentist can provide the professional dental care you need to maintain healthy teeth and gums. Some people don't go to the dentist out of fear or lack of time, but if you're bad about visiting your dentist, you won't have a good smile. While most people need to get professional cleanings twice a year, some need to go more often to manage dental care problems.
Want to know how to cure bad dental habits like these? Make a dental appointment today and make yourself go.
To get the dental care you deserve from an affordable dentist in Atlanta, call today or make an appointment.
offers affordable family dentistry and gentle, compassionate dental care in Atlanta. Our offices are conveniently located with extended hours to meet your needs. At , we provide most dental services, from basic preventative care and general dentistry to specialized procedures and complete dental reconstruction. We accept most dental insurance plans and offer affordable financial solutions for any budget. Patient satisfaction is our top priority and we strive to provide the exceptional, affordable dental care and personal touch that lead to lasting relationships. A smiling patient is our greatest reward and we look forward to keeping those smiles healthy, beautiful, and bright. Discover an affordable dentist who truly cares at .